Google to offer view of 100 heritage sites as step towards re-launching StreetView in India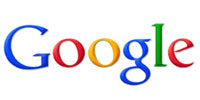 After a failed attempt to bring in its popular StreetView project to India in 2011 due to security concerns, Google has partnered with a government body to create an online imagery of heritage sites in the country.
Archaeological Survey of India (ASI), the body entitled with archaeological research and protection of the cultural heritage of the nation, has announced a partnership with the technology giant to create a panoramic view of 100 of India's most important monuments, including the Taj Mahal, Khajuraho and the Ajanta and Ellora caves. The project was launched on Thursday by culture minister Chandresh Kumari Katoch.
Once published, this imagery will be available on Google Maps as well as on the World Wonders site within the Google Cultural Institute, so that people across the world can virtually view and explore these areas, an official statement said. The government, however, did not mention when the imagery will go live.
Starting on Thursday, Google will work with the ASI to bring the Street View Trekker, a wearable backpack with a camera system on top, to 100 iconic Indian heritage and cultural wonders.
The Trekker is designed to capture imagery in remote sites or places only accessible by foot, and has previously travelled to the Grand Canyon, Mount Fuji, the Galapagos Islands, and even the historic pedestrian paths in Venice as part of Google's efforts to make the world's diverse heritage and beauty accessible to everyone.
With this partnership, the government aims to generate interest among people towards safeguarding the national cultural heritage of India.
There are 3678 monuments which are declared as 'protected' by ASI, of which 20 are World Heritage sites. Recently six forts of Rajasthan have been declared as World Heritage sites by UNESCO.
(Edited by Joby Puthuparampil Johnson)
Comment(s)