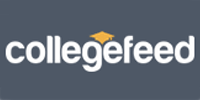 California-based Collegefeed Inc., which unveiled a US-centric personal career assistant for college students Collegefeed.com five months ago, has opened its platform for students across the globe, including India.
The company has also unveiled new tools for students to build a network of their peers from around the world.
When a student log in to Collegefeed, he/she will see a list of Collegefeeders on his/her dashboard. This list is tailored for the student, based on his/her background and interests. The user can then view the profile and connect with the recommended students. To build the network, Collegefeed analyses the user's background and interests and then suggests students they might find interesting to connect with and consider building a professional relationship.
"Networking is not an easy skill for college students, since most tend to live in a small bubble of friends and classmates. However, we know that successful networking is the number one way to secure a new job or expand your career. We are now opening our doors to students from any school in any country to help them make meaningful professional connections in a world that is becoming less siloed and increasingly flat for companies and job-seekers alike," said Sanjeev Agrawal, CEO and co-founder, Collegefeed.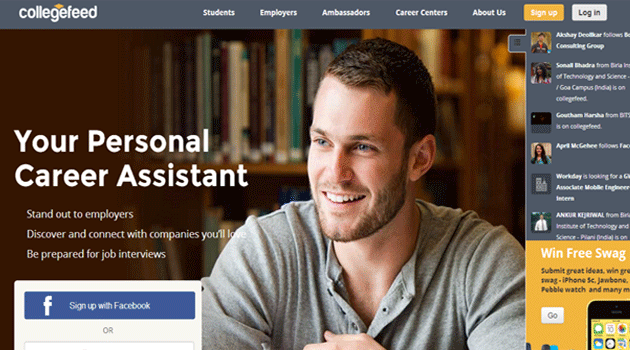 Incorporated in January 2013 by Indian origin entrepreneurs Agarwal and Aman Khanna (co-founder and chief programming officer), Collegefeed is a personal career assistant that helps students and new graduates secure employment using its free online platform.
Job seekers can create their profile on the platform and Collegefeed will connect them with various employers, who are registered with the platform to find candidates for entry level positions. In August this year, the firm secured $1.8 million in seed funding from Accel Partners' Dinesh Katiyar and a few US-based angel investors, including Mark Stevens, founder, S-Cubed Capital.
The firm claims that thousands of graduates, employers and universities have already registered on it since the platform went live in May. Many students have already made connections, secured interviews, jobs, internships and financial awards with companies like YouTube, eBay, Morgan Stanley, Microsoft, Saavn and Adroll, it said.
The platform is free for students, but it charges a base platform access and branding fee from employers, and agency service fee for hires made through Collegefeed.
Prior to setting up Collegefeed, Agarwal was involved with the marketing wing of Google. Earlier, he was CEO of Aloqa (acquired by Motorola), a mobile platform. He previously worked with Tellme Networks (acquired by Microsoft). He holds BS and MS degrees in Electrical Engineering and Computer Science from MIT. His partner Khanna holds a master's degree in IT from Carnegie Mellon University and a Graduate Business degree from Stanford University. Earlier, he also worked with Microsoft and Geodesic.
(Edited by Joby Puthuparampil Johnson)
---