Google to bring YouTube to television screens in India via DTH providers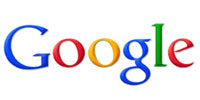 Google is planning to bring its video-sharing service YouTube to television screens in India. The technology giant is already in talks with a few DTH (direct-to-home) providers in the country to make it a reality, according to a report by The Economic Times. The report quoted Google's global director (platform partnerships) Francisco Varela; however, he did not elaborate on how this integration will be done or when the service will go live.
India is a significant market for YouTube and the new step will further boost its business in the country. In an interview to Hindustan Times recently, Google India MD Rajan Anandan said almost 5.5 per cent (55 million) of its 1 billion global monthly unique visits comes from India, and it has a library of 10,000 full-length Indian movies. Globally, about 6 billion hours of video are watched each month on YouTube and about 100 hours of video are uploaded to the service every minute.

Leading DTH providers in the country are Dish TV, Tata Sky, Airtel Digital TV, Videocon D2H, Reliance Digital TV and Sun Direct. Last month, YouTube announced in a blog post it will enable users to watch videos offline on its mobile apps starting November this year. What this means is that users will be able to download a video clip on their YouTube app when they are connected to the internet, and watch it offline later. A couple of months ago, the company had come up with a feature that allows content creators and video producers, with a minimum of 100 subscribers for their channels on YouTube, to live stream the channel on the video sharing site.
YouTube was launched in May 2005 by three former PayPal employees and saw immense traction immediately after launch. In October 2006, it was acquired by search engine giant Google for $1.65 billion. In May this year, YouTube launched paid subscriptions with 50 channels, on a revenue sharing split of 45:55 (same as its ad revenue split). It is an important part of Google's revenues, which crossed $50 billion last year.
(Edited by Joby Puthuparampil Johnson)

---