Excl: Hushbabies' founders asked to move out by investors; CEO Sridhar Seshadri leaves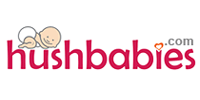 With one round of consolidation in the baby products e-tailing space (Hoopos merging with Babyoye) and the business polarised between the top two players FirstCry and Babyoye, it was getting tough for Hushbabies.com.
Techcircle.in had first reported that Kalaari Capital-backed baby care products e-tailer is close to shutting shop due to shortage of capital. While earlier we didn't have an official confirmation on the same, we connected with Praveena Dhinakar, co-founder and business head of Hushbabies who acknowledged that the venture is indeed being shut.
Lapis Marketing Pvt Ltd, the company behind  Hushbabies, has decided to scale down the e-commerce business and focus on its other product babyBOX (Babybox.in). When we checked last time, even the babyBOX site was not accessible.

Talking to Techcircle.in, Dhinakar said due to Hushbabies' stagnant growth, the company took a decision to scale down the business. She said as part of the decision, almost the entire team working at Hushbabies, including founder duo—Dhinakar and her husband Vidyasagar Kris—were asked to leave.
"It was a board decision to shut Hushbabies and since I and my husband hold a minority stake, we were not part of the board decisions anymore," she said.
She said Hushbabies could not raise further capital and was not doing well compared with the other business, babyBOX which is why company decided to pull the plug on the e-com venture.

babyBOX is an information site targeted at expecting parents and parents of toddlers. It gives health advice from doctors and health professionals as well as parents. It also connects new parents with hospitals directly and provides them with samples of baby products which they might require going forward.
Early last year, former chief of online sales and operations at Google India, Sridhar Seshadri had joined the company as its CEO. But he moved out last month, as per his LinkedIn profile.
According to Dhinakar, now the founder director of babyBOX, Deepak Verma is heading both the products (Hushbabies and babyBOX) as CEO. Before starting babyBOX, Verma was vice president at Jasper Infotech, the company behind Snapdeal.com.

Hushbabies was started as a proprietorship in 2010 and in mid-2011 the founder duo formed Lapis Marketing as a private company. It began proper operations in August 2011 and raised funding from Nexus Venture Partners and Kalaari Capital. Nexus later sold its stake to Kalaari Capital and exited the firm.
Last year Lapis Marketing went on to acquire another baby products e-com venture Mangostreet.com which was integrated with Hushbabies.com (Mangostreet now redirects to Hushbabies). Jasper Infotech (which is also backed by Kalaari Capital)-controlled babyBOX (Babybox.in) also was merged with Lapis Marketing, making it a two digital property firm.
For Kalaari Capital this is the third portfolio firm whose e-com venture is being shut. Earlier, the VC firm wrote off its investments in Indiaplaza.com and Seventymm.com. Like Hushbabies, these sites are also active but one cannot buy anything on the site.

An email query sent to Kalaari Capital's Vani Kola remains unanswered.  Repeated calls made to her also did not yield any response. We shall update the post as and when we get more information.
(Edited by Joby Puthuparampil Johnson)
---