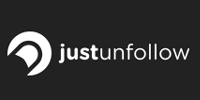 Codigami Technologies Pvt Ltd, the company that owns JustUnfollow, a social media management app for micro-blogging site Twitter, has acquired 3Crumbs and JustMigrate, a social discovery app and a blog migration tool. The exact terms of the acquisition were remains undisclosed. Both 3Crumbs and JustMigrate have been developed by Mumbai-based Borget Solutions.
The development was first reported by Medianama. Nischal Shetty, co-founder, Codigami Technologies told the publication that while the products will exist independently for now, they will gradually be integrated into JustUnfollow. As part of the acquisition, the founders of Borget Solutions will also join the JustUnfollow team. The acquisition will fuel the next phase of growth for the company, both in terms of people as well as products.
Codigami Technologies was founded by the duo of Shetty and Sameer Mhatre. Shetty holds a BE degree in Computer Science from Visvesvaraya Technological University, Karnataka, and had earlier worked at companies like Burrp! and 3i Infotech. Mhatre had earlier worked at Infomedia18 Ltd and Myzus Infotech Pvt Ltd. He holds a bachelor's degree in Computers from Bharati Vidyapeeth College of Engineering and a post graduation diploma in Computer Science from Centre for Development of Advanced Computing (CDAC), Mumbai
JustUnfollow lets you unfollow those who are not following you back on Twitter. You can also find Twitter users who haven't tweeted in a long time and unfollow them. The app also offers a whitelist and blacklist for people you do not wish to unfollow or follow. Additional features include Featured users- the app displays your profile to hundreds and thousands of its users (the site claims it has 5 million users as of now) who can then go and follow you if they want; and Copy Follower- to follow the followers of any Twitter account.
"Whether you are a blogger with a couple of Twitter accounts or a social media agency managing hundreds of Twitter accounts, JustUnFollow lets you easily add all the accounts and manage them from a single location," reads a statement on the site. The app is currently available on Android, iOS, and Kindle platforms as well as on the web. Like any freemium app, while basic version is free, additional features can cost you anything between $10 to $200 a month.
3Crumbs is a social discovery app that enables buyers to discover interesting products for purchase around them. One can use the app to get instant feedback from friends on a purchase made; find out what your friends bought and from where; and for finding interesting stuff to buy while you are out roaming or travelling. The app is currently available for free download from the Google Playstore.
JustMigrate basically enables users of Posterous- a blogging platform that was shut down in April this year, after most of its team was acquired by Twitter- to migrate onto Tumblr, a micro-blogging platform and social networking website.
---