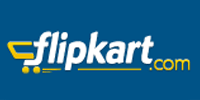 India's largest consumer e-commerce platform Flipkart has secured an additional $160 million in second tranche of its fifth round of funding from a clutch of foreign investors, with participation from existing investor Tiger Global. Combined with a first tranche which scooped $200 million from existing investors Naspers Group, Accel Partners, ICONIQ Capital and Tiger Global, Flipkart has raised $360 million in Series A funding making it the single-largest amount to be raised by any Indian internet business ever.
This takes the company's total external funding to more than $540 million, making it arguably the most venture-funded firm to date in India, across sectors. In the process it has added around a dozen investors, including the angel investors who backed the firm in the early days.
While its early backers VC firm Accel Partners and hedge fund Tiger Global are among the most active investors in the early stage tech investment space, and subsequent investor Naspers also has a substantial exposure in India (with ibibo), some other investors are new comers for tech investments in the country. Here is a quick look at the new set of foreign investors who have participated in the latest round of funding: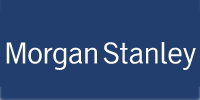 Morgan Stanley Investment Management
Part of the global financial services giant, Morgan Stanley Investment Management (MSIM), which has an asset under management of $347 billion as of June 30 this year, is the most recognisable name among the new believers in the Flipkart story. It primarily focuses on governments, corporations, institutions, pension funds, charities, foundations and other asset managers. The company invests in the public equity and fixed income markets across the globe. In September last year, MSIM invested $380 million in Facebook IPO; so it has been making bets on new-age tech firms albeit at a relatively mature lifecycle. With over $500 million in gross merchandise value a year, Flipkart surely fits the bill. Morgan Stanley is not an unfamiliar name in India providing a range of services to domestic and international clients. It has a premier institutional securities platform in India providing a full range of investment banking, capital markets, equities, fixed income, commodities and derivative products, as well as research services. It is also active with asset management with its own mutual fund. The group's PE arm was also active in the country especially during 2006-08.
Vulcan Capital is a private investment firm launched in 2003 as a subsidiary of Vulcan Inc, an investment and project management company set up by Microsoft co-founder Paul Allen. The firm invests across all stages of corporate development through leveraged buyouts, growth capital, distressed/turnaround, and early-stage venture capital as well as public equity value investing. Headquartered in Washington in the US, Vulcan's portfolio spans a range of industry sectors, including media and communications, energy and natural resources, financial and information services, technology and life sciences. It invests in both public and private firms with flexible investment horizons of up to 10 years or more. The firm has no defined limits on transaction size, but generally targets direct equity investments of $25-250 million or more, as well as select smaller venture investments. Its portfolio includes 4Info, Omeros Biotechnology and Decide.com. Flipkart is Vulcan's first disclosed investment in India. Indian descent executive Abhishek Agrawal is one of the directors at the firm and is focusing on expanding Vulcan's investments in the internet and technology sectors globally.
Belgium-based Sofina is relatively new to Indian market. Listed on the Brussels Stock Exchange the investment firm bets in companies operating in telecom, banks and insurance, consumable goods, energy and distribution, among other verticals, across Europe, the US, the UK, North America and Asia. The company also designs and prints banknotes and other security documents for various institutions. The details of its corpus and the ticket sizes are unavailable. Its investments include Exmar, Danone, B&W Group, Ipsos. With Flipkart it could be looking to diversify its investment portfolio with new age tech investment in one of the biggest emerging markets in the world.
Dragoneer Investment Group
The private equity firm headquartered in San Francisco in California is run by Marc Stad and Pat Robertson. Prior to founding Dragoneer, Stad was a portfolio manager and the partner in charge of the Investment Group of Santa Barbara's Hong Kong office. He has also worked at TPG's North American Buyouts Group, and prior to TPG, was with McKinsey. Robertson has previously worked at Hall Capital Partners, Goldman Sachs and Kirkland & Ellis. Dragoneer's Global Offshore Feeder Fund raised $50 million as first close of its $200 million fund while the Global Fund scooped $105 million or half of its target corpus last year. Its portfolio companies include Hortonworks, which develops, distributes and supports open source distribution of Apache Hadoop for enterprises; ResearchGate, a professional network for scientists; and SaaS-based application management provider New Relic.
(Edited by Joby Puthuparampil Johnson)
---