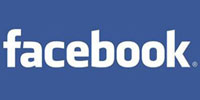 Facebook Inc bought Israeli mobile app-maker Onavo to use its data-saving capabilities for a project aimed at making the Internet available to billions of people round the world who are not online.
Onavo's mobile app helps people cut mobile phone costs through more efficient use of data and claims to get up to five times more out of a data plan.
Onavo's data-saving feature is likely to help Facebook in its plans to provide internet access to underserved communities by working out ways to reduce the amount of data downloads required to run mobile internet applications.
"We expect Onavo's data compression technology to play a central role in our mission to connect more people to the internet, and their analytic tools will help us provide better, more efficient mobile products," a Facebook spokeswoman told Reuters.
Facebook CEO Mark Zuckerberg has enlisted several technology companies to help him in a project aimed at making Internet access affordable to all.
Facebook is paying between $150 million and $200 million, the Calcalist financial news website said, making it one of the largest deals by the social network after its $1 billion acquisition of photo-sharing app developer Instagram last year.
"Facebook made a build versus buy decision, likely concluding it would be smarter to buy Onavo then to try to develop a similar suite of products itself," Wedbush Securities analyst Michael Pachter said.
Three-year-old Onavo, which could not be immediately reached for comment, said in a blog that once the transaction closes its mobile utility application will run as a standalone brand.
The Israeli company makes free apps for Apple Inc's  iOS and Google Inc's Android platforms.
Apps, short for applications, are small pieces of software that do useful or fun things on cellphones. The huge number and variety of apps in Apple and Google stores are a key factor that has helped the companies emerge as dominant players in the lucrative smartphone market.
Onavo has raised $13 million in venture capital, according to Calcalist. Its investors are Sequoia Capital, Magma Venture Partners, Horizons Ventures and Motorola Mobility Ventures.
Onavo will keep its Israeli offices, making this the first time Facebook will run a research and development center in Israel, according to the Haaretz news website.
When Facebook acquired Israeli companies Snaptu in 2011 and Face.com in 2012, it transferred the employees to its own offices in California, where Onavo already has offices.
---