Yippster seeks to enable easier micropayments for digital goods through mobile operator billing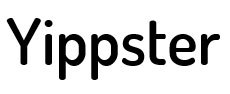 Consumption of digital content be it music, e-books or other such entertainment media is fast catching up. However, paying for these online, mostly in sub-Rs 100 bracket, is often tricky. Payment through credit/debit cards or net banking is not something all users are comfortable with and using them for buying digital content on the go with micropayments is even more cumbersome. This is exactly the pain point this Tlabs' accelerator startup seeks to solve.
Yippster.com, run by Delhi-based Yippster Technologies Pvt Ltd, enables such micro payments for digital goods via the consumers' mobile phone operator. For the same, it becomes a payment gateway and makes the telephone connection (prepaid or postpaid, doesn't matter) the account. Users need to just send an SMS to a shortcode toll-free number. If you have a prepaid account, the amount will be deducted from the talk time balance and if it is postpaid, the same will be charged in the next month's bill.
Five-month old Yippster was founded by Anant Kochhar and Tashina Singh. Kochhar was trying to solve a cyber security problem and came upon this solution, and realised that it would work in micropayments. Tashina is from an IT sector background and has earlier worked at Accenture. Kochhar on the other hand has worked at NIC (National Informatics Centre) in the cyber security division.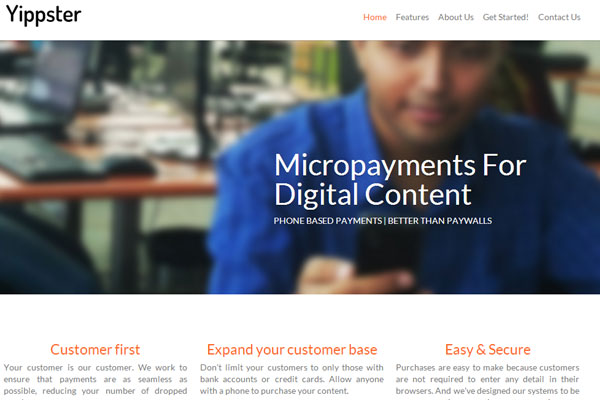 The startup was picked by Times Internet Limited's accelerator Tlabs for its latest batch, which started in August this year.
As of now, the business banks on revenue sharing with the merchants (in this case content distributor) on a per transaction basis, but the founders are still evaluating other options.

"We are live with our first client, Readwhere.com and have one telco- Airtel -on board. While currently it is free for Airtel and we are charging the merchant, going forward we might look at revenue sharing with telcos too," Kochhar said.
He added that in a few weeks' time the firm is going to have few other telcos like Idea, Vodafone and Tata on board as well. The service will also be going live with another client soon.
Since micropayments are largely relevant only for digital goods, their plan is to approach all digital content providers in the near term, along with approaching all telecom operators.

Micropayment via the operator makes sense for various reasons. Firstly, in a scenario where the consumers are very reluctant to share their bank account details, that too for such small amounts, this comes across as a very convenient option. Secondly, for a very large user base who might not even have a bank account (especially in India), this is an easy option.
Lastly, even if someone has a bank account and is willing to share the details for small amounts, this method doesn't require a data connection which is a major plus. All you have to do is send an SMS and the content comes to you.
Tashina argues that though the scope is large, with market being nascent any other micropayment gateway is a potential competitor. With more and more digital content players coming up, the addressable market opportunity for this particular concept seems quite large. Currently, the startup is in a very early stage with only two people (the founder duo) on board. They are looking to hire more people from the initial investment that they have received from Tlabs. In long-term expansion plans, going global and tying up with global telcos is something they are looking forward to.

Other startups in the micropayment space in India include Beam Money, MobiKwik and some global players like Flattr, CarrotPay have seen good response overseas.
---