I don't hate Flipkart, I just don't think it's the right way to build a business: Mahesh Murthy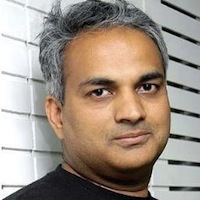 Earlier this month, India's largest consumer e-commerce player Flipkart.com had raised an additional $160 million (Rs 990 crore) in the fifth round of funding started in July this year, from new investors including Belgium-based Sofina, US-based Morgan Stanley Investment Management, Dragoneer Investment Group and Vulcan Capital (founded by Microsoft co-founder Paul Allen), along with participation from existing investor Tiger Global.
Flipkart Pvt Ltd, a Singapore-based holding firm, had previously raised $200 million from existing investors Naspers Group, Accel Partners, ICONIQ Capital, and Tiger Global in the first tranche of the group's fifth round of external funding. This was just three months ago and with the second phase, the total capital raised from the fifth round reaches $360 million, which is the single-largest amount to be raised by any Indian internet business ever.
The fresh funding took the total funding for Flipkart so far to over $540 million and comes 15 months after it had raised what was reportedly a $150 million Series D round led by the Johannesburg-based Naspers in a deal which valued it at $1 billion.

Recently, a question titled 'Why does Mahesh Murthy hate Flipkart?' was posted on Quora.com, a question-and-answer website. Following is Murthy's answer to the same:
I don't hate Flipkart.
I just don't think it's the right way to build a business. My preference is always for a new business to start with a clear, sustainable competitive benefit to consumers, differentiate sharply, grow organically from the ground up, take money if needed to grow - not survive, and build a real business, that makes more money than it spends.

Flipkart, I believe comes a little more from the iBanker/ topi school of "let's do spreadsheets on India vs China vs US, figure out some potential future imaginary valuation, do some funny accounting to seemingly minimise losses, throw loads of money (over Rs 3,000 crore raised at last count) at a problem, continue to lose money forever, and hope like hell someone buys it some day, because it may never actually be a real business but who gives a damn about that anyway as long as all of us get big fat Rs 10 crore salaries in the meanwhile".
Sure there are successes and failures both ways.
I prefer the former method.

Not just for aesthetics, but it also sets the right example for everybody else to follow.
Just my $0.02.
(Reproduced with permission from Mahesh Murthy, managing partner at Seedfund; founder & CEO, Pinstorm)

---