Cloud-based e-health data subscriptions provider RxVault claims 30K users, looking to integrate services with Aadhaar card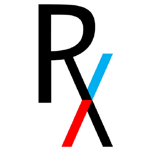 Delhi-based Smart Square Technologies Pvt Ltd, which digitises patients' medical records and enables them to access these data through its portal RxVault.in, claims to have bagged close to 30,000 subscribers since starting operations early this year. The company is in talks with a few angel and early-stage investors to raise funding to improve its technology and expand its team, its co-founder and CEO Raghav Sehgal told Techcircle.in.
"We provide electronic health record subscriptions to patients. In other words, we digitise medical records of users and upload them on a secured cloud-based account. Basically, we aggregate data from all medical service providers (hospitals, doctors, labs etc.) in one place, and give access of this data to the user anywhere, any time. The users can also share this data with their service provider," said Sehgal.
The company was founded in February this year by Sehgal and Mayank Agarwal (CTO). An alumnus of IIM Ahmedabad, Sehgal earlier worked with Fortis Healthcare, Technopak and Siemens. Agarwal is an alumnus of the Indian School of Business (Hyderabad), and prior to co-founding RxVault, he founded another startup called Upwardly Mobile that provided custom-made mobile phones and 3D printers to consumers worldwide.
"We also send health cards to our users which are the physical form of the product. We will also reach out to doctors to bring them online with our backend clinic and patient management software that we will be providing for free. The idea is to get all facets of healthcare online and seamlessly connected so that patient care becomes easier, efficient and worry free," said Agarwal.
The company is looking to hit the one-lakh subscriber mark by the end of this financial year (FY2014). "For the same, we are working with our partner hospitals and clinics. We are also digitising records of 90,000-100,000 people over the next 12 months with our NGO partner Nanhi Chhaan," Agarwal added.
Business model
Currently, the company reaches out to the customers through its various associations. It means, the firm trains these partners on its equipment and provides them with its technology platform. RxVault will soon launch a plan wherein users can store all their medical data for 20 years at a one-time price of Rs 600. Here, users will get 100 documents for free downloads and the rest at Rs 5 per document. For those who want to sign up for free, the portal will give a space for 50–100 documents but they have to pay a charge of Rs 10 per document when they want to download the same.
The firm is also looking to integrate the service with government IDs such as Aadhaar, which will enable doctors/hospitals to access vital information about the patients and administer timely care in emergency cases. "We believe that linking user profiles to Aadhaar is a natural extension of our offering. We feel that the integration will result in improved healthcare delivery to the end user. In fact, the Ministry of Health and Family Welfare recommends Aadhaar-based electronic health records (EMR) for universal healthcare in India," Sehgal noted.
Opportunities
Sehgal said the company sees massive opportunities for its services. "Healthcare in India (and most of the rest of the world) works in silos. We see a need to aggregate the data of the patients, for the patients. But for that to happen, the first step is to collect and organise data. There are many opportunities in big data, analytics, trend forecasting, etc., leading all the way up to future predictions using probability-based data, collected through genome mapping."
Competition
According to Agarwal, most startups operating in this space are either focused on helping doctors and hospitals manage their practice or help individuals find the right doctors and book appointments. "In contrast, our key focus is end users. We organise all medical records held by an individual since birth, aggregate these from various medical service providers and make them accessible for them."
In Agarwal's view, all other startups working in the online healthcare space are RxVault's potential collaborators. "We look forward to working with these startups as long as the patient benefits from their service. The healthcare space is poised to grow to $300 billion in 10 years. This sector is not about zero-sum games. There is a lot that needs to be done. We need more startups in this space for sure."
Online healthcare space in India has seen a significant growth over the past two-three years, with new startups emerging with great scalable products. Some of the companies such as Practo.com, SmartRx, DocSuggest and Attune have already secured funding from various investors.
SmartRx offers a cloud-based platform for patient management, while DocSuggest allows patients to book appointments with hospitals and doctors directly through web or phone. Singapore and India-based Attune provides cloud-based solutions and manages patient data and workflow, while Practo is a web-based clinic management software firm. Another emerging player is Mumbai-based ViDoc, which manages patients' records online for hospitals and clinics.
(Edited by Joby Puthuparampil Johnson)
Comment(s)