Pinterest raises $225M, valued at $3.8B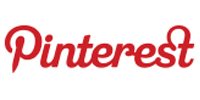 Pinterest has won a $225 million round of equity funding that values the virtual scrapbooking website at $3.8 billion, the company announced on Wednesday.
The deal, led by Fidelity Investments, makes Pinterest one of the most valuable privately held consumer internet companies just 2-1/2 years after it secured its first round of venture capital financing in May 2011.
Fidelity will not take a board seat as part of the deal, a person familiar with the deal said. Previous venture capital investors, including Bessemer Venture Partners, Firstmark Capital, Valiant Capital Management and Andreessen Horowitz, also participated in the latest round.

The company said it would use the capital to expand internationally and develop its mobile apps.
"We hope to be a service that everyone uses to inspire their future, whether that's dinner tomorrow night, a vacation next summer, or a dream house someday," Chief Executive Ben Silbermann said in a statement. "This new investment enables us to pursue that goal even more aggressively."
In just the past 18 months, Pinterest's valuation - it was pegged at $1.5 billion last May - has ballooned in dramatic fashion absent proof of its moneymaking ability.

Silbermann unveiled a revenue strategy for the first time last month when he announced a "promoted pins" advertising product.
Still, with Twitter Inc primed to go public in a matter of weeks, the spotlight could shift to Pinterest as a hot social media prospect coming down the IPO pipeline.
Like Twitter, Pinterest is among the most popular of the fast-growing crop of social media websites, but there remain signs that the company is struggling to keep many of its users coming back.

According to a recent survey by Reuters and Ipsos, 26 per cent of the 807 people polled who had signed up for Pinterest said they do not use the service anymore and 9 per cent of people who signed up have since shut down their accounts. The results have a credibility interval, a measure of accuracy, of plus or minus 3.9 per cent.
The funding was reported earlier by AllThingsD.
---