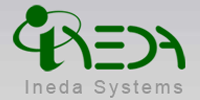 Hyderabad and Silicon Valley based semiconductor startup Ineda Systems has raised a little over $9 million in its first round of external funding from a group of around a dozen investors. This was a large chunk of the targeted funding of around $12 million that the firm was looking at, as per a SEC filing.
The transaction was closed early this year and straddled Series A preferred stock and convertible promissory notes, the filing shows.
We are trying to get in touch with the company for more information on the funding and how the firm will use the money. Although the names of investors are not disclosed, according to a report by Times of India the investors include former global chief of handset maker Motorola Sanjay Jha and Lip-Bu Tan, founder of venture capital firm Walden International. While Jha is currently the chairman of Ineda, Tan also sits on the company's board.
Ineda, which is in the stealth mode as of now, seeks to be the first in the world with power usage in the envelope required by wearable devices.
Ineda is focused on developing low power system on chip (SOC) for use in both consumer and enterprise applications. It claims to have expertise in the area of low-power SOC/IP development, architecture and software that is necessary to design silicon and systems that would be of use in future applications.
Its products will address the wearable platforms from a ground-up manner, including vertical engineering of the wearable device: silicon, system, software and application ecosystem. In addition, it will enable the ecosystem with APIs and the application development framework.
Ineda was founded by Balaji Kanigicherla in 2010. Prior to starting Ineda, Kanigicherla was working at AMD. Ineda has offices in Hyderabad and the US.  Other key top management people in the startup include Gude Dasaradha, board member & CEO and Krishna Yarlagadda, board member.
Dasaradha is a serial entrepreneur with startups like Cute Solutions (acquired by ATI technologies), Virtual IP Group, Qualcore Logic, Pacific Semiconductors (acquired by Faraday), etc. under his belt. He was most recently corporate VP at AMD.
Yarlagadda is another industry veteran and currently serves as president, Imagination Technologies and has earlier been an investor or advisor at various technology companies like nBand, Intoto and vEngines.
(Edited by Joby Puthuparampil Johnson)
---