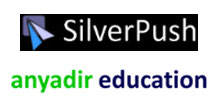 Dave McClure's accelerator and seed investment fund 500 Startups has announced the finalists of its seventh accelerator batch that graduates early next year. The batch has 30 startups from all over the world, including two companies from India—SilverPush and Anyadir Education. The last batch, which started in May this year, had 28 companies of which five were Indian.
The latest programme started in October and the batch graduates in January, followed by a number of Demo Days that will take place in Mountain View, San Francisco, and New York City. Here is a look at the two Indian companies that made it:
SilverPush: Run by New Delhi-based SilverEdge Technologies Pvt Ltd, SilverPush claims to be Asia-Pacific's first-ever mobile 'retargeting' platform. SilverPush provides advertisers an integrated dashboard to identify, retarget and analyse their consumers across mobile web and apps, in order to get them to do a transaction. It has also built its own real-time bidding (RTB) platform for mobile, bidding on millions of ad requests a month. The company was co-founded by Mudit Seth and Hitesh Chawla in 2012. Prior to this venture, both of them co-founded Wiseassist Technologies, an interactive platform for advertisers. Seth had earlier worked at companies like Tyroo Media, Wildnet Technologies, AdGlobal360 and Aspect Software. An IIM-Ahmedabad alumnus, he also holds an MBA in marketing from the Indian Institute of Planning and Management (IIPM). Chawla is an IIT Delhi alumnus and had earlier worked with companies like ID Solutions and Evalueserve.
The startup was also part of the GSF Accelerator inaugural batch and it was also among five startups picked for the Techcircle Runway that was held at Techcircle Mobile Forum 2013.
Anyadir Education: Bangalore and US-based Anyadir Education was founded by Manish Katyan and Duleep Deosthale. The startup helps universities find prospective students, engage with them and finally recruit them. Anyadir has developed a social recruitment solution which helps universities reach out to large numbers of prospective students on social platforms. With the help of this solution, the startup claims to greatly reduce the cost associated with international recruitment.
As a recent use case, between May and July 2013, Anyadir reached out to over 1 lakh prospective students from across India and engaged with them through relevant content about the university and related topics. The campaign generated 1,261 admission enquiries for the university from qualified candidates.
(Edited by Joby Puthuparampil Johnson)
---