Cleartrip embeds travel search and booking to Nimbuzz's chat platform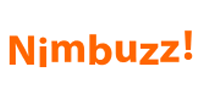 Cross-platform messaging platform Nimbuzz has entered into a partnership with Cleartrip to enable travel bookings on the Nimbuzz platform.
Called the Cleartrip Buddy, the platform will be available on the chat roster of the Nimbuzz app and users can explore travel options as well as make bookings through it. On the app, users can do the preliminary search by adding basic information for their travel plans and for the actual transaction they are led to a co-branded WAP page.
"We are extremely excited about our partnership with Cleartrip for two major reasons. Firstly, the concept of travel bookings on a messaging platform through a chat module is unique and secondly, Nimbuzz Brand Buddies have been accepted as a marketing platform by the travel industry for the very first time,'' said Vikas Saxena, CEO, Nimbuzz.

Cleartrip Brand Buddy is part of the initiative of Nimbuzz called Brand Buddies which is basically a platform for brands to connect with their customers. Brands can appear as chat contacts on the users' list and engage with them. While earlier other brands have used the platform, this is the first transaction-based Brand Buddy that has come on board at Nimbuzz.
Joby Babu, COO, Nimbuzz shared that the venture is looking to add more commerce-based brand buddies on the platform. He said there is no revenue sharing on transactions for this.
"Mobile is a top priority for us, and we are always finding new ways to reach out to consumers to use our mobile products, and happy to see platforms like Nimbuzz trying to help us in that objective," said Subramanya Sharma, CMO, Cleartrip.

(Edited by Joby Puthuparampil Johnson)
---