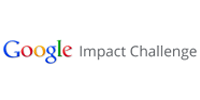 In August 2013, search giant Google had come out with Google Impact Challenge in India to celebrate creativity and entrepreneurship in the world's largest democracy. As part of the challenge, the company was selecting the best local non-profit organisations that are using technology to improve people's lives and at the end of the challenge, it would provide Rs 3 crore (around $500,000) 'Global Impact Award' to each of them and mentoring to deliver on their project.
Earlier this month, the company had come out with a list of the 10 finalists, along with their project goals, which tackle problems ranging from rural education to agricultural development to sanitation. Post that, a panel of judges that included Ram Shriram; Nikesh Arora, chief business officer, Google; Jacquelline Fuller, director of giving at Google; Anu Aga, business woman and social worker; and Jayant Sinha, managing director of Omidyar Network India Advisors, heard their live pitchesand selected three Global Impact Awards winners.
In addition, the public also voted for a fourth winner in the 'Fan Favourite' category.
Here is a quick look at the four winners:
Agastya: to launch a network of motorbike science labs that are staffed by trained teachers and equipped with cutting-edge technology to address the lack of science equipment and digital resources for rural children. It will also train local teachers on how to incorporate hands-on science into their classrooms.
Digital Green: to scale a video hub and an online knowledge platform to help farmers gain the agricultural skills they need to lower their costs and increase their productivity. Digital Green will train farmers to become community knowledge workers and enable them to share locally relevant agricultural skills with their peers.
Janaagraha Centre for Citizenship & Democracy: create online and mobile apps to connect citizens to their government representatives in urban India. These apps will allow users to provide faster, detailed feedback directly to their representatives, helping to close the existing information gaps.
Social Awareness, Newer Alternatives: Wants to combine solar-powered micro-ionising water purification and biodigesting technology to improve water and sanitation infrastructure for rural villages. These systems will purify local water sources to provide clean drinking water and the waste water generated will power new community toilets.
Interestingly, instead of simply awarding the winners, Google decided to also award the remaining six non-profits and provided them with Rs 1.5 crore in seed funding (inspired by their passion and their projects), taking the total amount invested in the 10 startups to Rs 21 crore ($3.4 million).
The other six finalists included:
Breakthrough: Aims to launch and scale a data-driven digital toolkit to enable anyone to launch an effective campaign to reduce gender-based violence.
Chintan Environmental Research & Action Group: to develop an online marketplace and integrated mobile app to organise waste pickers and address the growing problem of trash in New Delhi.
Going to School Fund: to create open source mobile games to teach entrepreneurship skills to children in the country. These games will provide lessons in business, economics, teamwork and communications.
Pratham Books: to build a collaborative, open platform that lets people share, translate and create children's e-books to provide kids with easy access to language-appropriate reading materials. Over three years, it plans to create 20,000 new e-books in at least 25 languages.
Prayas Energy Group: to deploy a network of real-time sensors to monitor power supply provided by utility companies and improve power distribution quality in India.
Shelter Associates: conduct digital mapping of urban slums to identify service gaps. These findings will be available online for partners, governments and civil societies to improve the efficiency and transparency of sanitation resources in slums.
---