Ahmedabad-based Pivoting Softwares Pvt Ltd, which offers Gridle, a cloud-based visual collaboration platform for enterprises, is close to securing an undisclosed amount in funding from two angel investors, a source privy to the development told Techcircle.in.
"Gridle has already secured investments from these investors through IIM-Ahmedabad's tech incubator Centre for Innovation, Incubation and Entrepreneurship (CIIE). The firm is now in advanced talks with them to raise additional funding. Both Goyal and Aggarwal are investing in their personal capacity. Another investor has also shown interest in the firm," the source said on the condition of anonymity," the source said.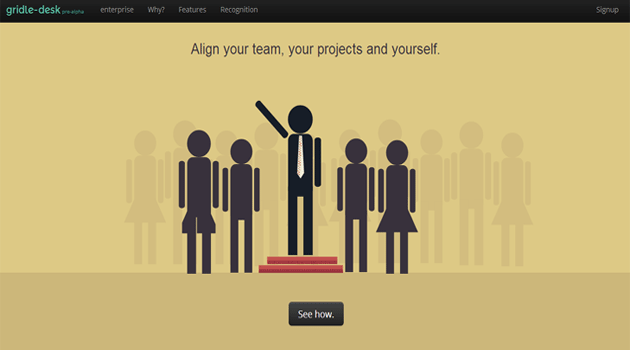 When contacted Yash Shah, co-founder and CEO, Gridle, confirmed the development but declined to comment further.
The startup was founded early this year by Shah, Abhishek Doshi (head, design) and Anupama Panchal (CTO). An alumnus of National Institute of Technology (Surat), Shah had earlier worked with Andhra Bank. Doshi is a dropout out of Purdue University in the US, and had earlier co-founded another startup called Transpose India. Panchal holds a B Tech degree in Computer Science from Dhirubhai Ambani Institute of Information and Communication Technology in Gandhinagar (Gujarat).
Gridle, which is in pre-alpha stage at present, seeks to replace the existing costly collaboration platforms used by various SMBs and large enterprises in India, for about 85 per cent lesser rates. According to the company, it allows employees working with various enterprises to crowd-source data. The platform can be used to collaborate on projects in teams of 15-20, share files, assign tasks, share in-house expertise and train new recruits. Additional features include inbox, planner, member dictionary, questions, polls and assignments.
It also features a feedback mechanism that enables employees to see who is working on which project and till what time, etc. The firm mainly targets companies with 50-500 employees and three-four offices.
Gridle is currently a member of IIM-A's iAccelerator programme and will graduate by the end of this month. It was also part of Indian Angel Network's virtual incubation programme. The Gridle team has earlier won the Microsoft BizSpark India Startup Challenge 2013 held in Ahmedabad.
(Edited by Joby Puthuparampil Johnson)
---