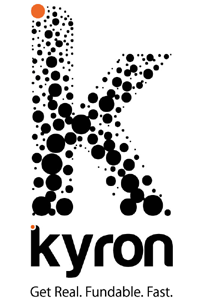 Kyron has positioned itself as a next-gen global accelerator for ultra-early stage technology startups. Launched on 12/12/12, the accelerator has already incubated and provided seed funding to a dozen startups through its first unit at Bangalore, with the current batch graduating in December this year. Arjuman Amjad, a member of the founding team, talked to Techcircle.in at the Nasscom Product Conclave 2013 in Bangalore and elaborated the accelerator's strategy, its portfolio firms and future plans.
Excerpts:
Several startup incubators have floated operations in India over the last two years. What is your selling point?
Considering the number of startups emerging each year, India can accommodate many more accelerators and incubators to support high potential ones. Also, the startup ecosystem is at a nascent stage; so we are partnering with global investors, mentors, academic institutions, government and organisations to build a robust eco-system.
Kyron is India's first global accelerator supporting global entrepreneurs. We have a team of dedicated lead mentor, full-time programme director and a CXO team to help the participating teams successfully accomplish the goal of developing fundable propositions. Our ultimate objective is to help the participating companies with follow-on funding at the end of the programme. We can also connect them with leading global investors for more funding and help them foray into various markets.
We help entrepreneurs develop innovations and business idea into a 'demoable' product and build a fundable company around it. Our programme is structured based on four key areas—design, business, technology and leadership development. We run a 16-week programme twice every year for entrepreneurs across the world. At Kyron, we are looking at innovative business ideas and teams that are focused on disrupting the global consumption ecosystem across multitude of consumer ideas. We are specifically looking at technology-enabled businesses offering cloud, web services, Big Data and mobile solutions across industries, including retail, education, media and financial services.
You claim to be a global accelerator. Which are the other countries you are present in? As of now, we have only one centre in Bangalore in India which has the capacity to accommodate up to 10 startups comprising three founders each, at a time. We have companies operating in various verticals across India. We are also incubating a Brazilian company called Get Out. This startup is getting incubated online.
Kyron's mission is to incubate 560 companies across the globe by 2020, of these 300 will be from India. For the same, we are setting up incubation centres in five more countries. These include Buenos Aires in Argentina, Prague in Czech Republic, Kuala Lumpur in Malaysia, Shanghai in China and San Francisco in the US. All these are the hotbeds of startups and we are looking to leverage the capabilities of these markets to achieve our mission.
What is the size of the investment you make in an incubatee? How does your portfolio look like?
In return for 10 per cent equity stake in startups, the four-month accelerator will provide $10,000 in cash, $20,000 in business services (a CXO team member will acts as an in-house resource) and a vast portfolio of enterprise business services in areas such as HR, finance, legal, marketing and IT. In addition, Kyron will provide perks of significant commercial value such as software licences, hardware and consulting services from its partners. As part of the programme, startups will get a 24X7 space with amenities available round the clock.
We have already incubated 12 startups including Shopping Wish, Lost Click Found, Buzzinga, Teritree, My Window, Dronna, Admirch Media Labs, Spatio Viz, Buzz Anytime, Link My Sport and Get Out.
What is the background of people behind Kyron?
Our founding partners include Lalit Ahuja, Sundi Natarajan, John Cook and Thomas Duening. Ahuja was the chairman and president of Target Corp in India. He was earlier CEO of News Corp's VC fund in India. He was also CEO of Datamatics Ltd and LG Group's software and R&D operations in Bangalore. Natarajan is a member of Indian Angel Network and has earlier co-founded Sparksoft Corporation. Cook is a Swiss VC investor and chairperson of Rock Lake Associates, while Duening is the founder and director of Arizona Technology Investor Forum (ATIF) and Director of Entrepreneurship at University of Colorado Colorado Springs.
Besides the founding partners, we have two more people in the team. Sharona Dougherty, who was earlier with Target Corp, and myself. I manage the deal flow and acceleration programme at Kyron. I also work closely with the founding partners on strategic initiatives and partnerships.
(Edited by Joby Puthuparampil Johnson)
---