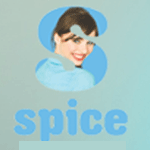 S Mobility (formerly Spice Mobility Ltd) has reported a marginal decline in revenues for the quarter ended September 30, 2013 at Rs 534.02 crore from Rs 543.4 crore in the same period last year. This was led by a 10 per cent dip in revenues from the services unit while mobile handset business sales remained flat.
The mobile handsets unit, which was hived off under a wholly owned arm, reported near flat revenues of Rs 483 crore. Services unit saw revenues of Rs 53.48 crore against Rs 60.5 crore in the year-ago period. Sequentially mobile handset business reported robust growth but services business saw an even sharper decline.
The company's net profit for the three-month period, however, saw a sharp rise to Rs 8.13 crore compared with Rs 4.06 crore a year ago. This was supported by strong growth in EBITDA to Rs 17.24 crore against Rs 11.93 crore in the second quarter of the previous year. While the mobile handset unit saw segment profit of Rs 6.83 crore against a loss of Rs 1.15 crore in the same period last year, the services business reported a segment profit of Rs 5.54 crore compared with Rs 64 lakh in the year-ago period.
During the July-September 2013 quarter, Spice Mobility launched the first two AndroidLand stores - in Bangalore and Noida. These Android branded retail experience stores offers devices from Spice, Samsung, Sony, HTC, Lenovo, Xolo, Micromax, Karbonn and LG; the company plans to launch 50 such outlets over 18 months.
(Edited by Joby Puthuparampil Johnson)
---