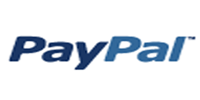 PayPal India Pvt Ltd, the online payment company owned by eBay Inc, has launched a startup incubator at its development centre in Chennai. The centre will incubate 8-10 startups in the first batch, with two companies already joining the programme.
The development was first reported by The Hindu.
The company said that the incubatee companies will get office space, mentoring and technical training, besides networking opportunities during the 12-month programme. According to Anupam Pahuja, general manager, PayPal Development Centers India, the company will not pick stakes in the startups undergoing the process. However, it could not be immediately ascertained if Paypal will also invest in the startups.
PayPal has already partnered with The Indus Entrepreneurs (TiE), Chennai, which will identify and pick the entrepreneurs, and provide them business mentorship.
It is not the first time a multinational company is launching a tech incubator in India. In May last year, software major Microsoft launched a startup accelerator from which more than 30 companies have graduated so far. Indian media major Times Internet Ltd is also running a startup incubation programme called TLabs out of New Delhi. However, PayPal's incubator is different, as it does not pick stakes in its portfolio companies unlike others.
PayPal is also running startup incubators in its Boston and New York offices.
India is already home to a number of tech incubators, including government-backed Startup Village in Kochi, Kyron Accelerator, Growth Story, GSF, 5ideas and IIM Ahmedabad's CIIE.
(Edited by Joby Puthuparampil Johnson)
---