Microsoft finds favor with Highfields during third quarter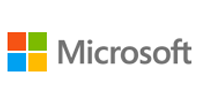 Jonathon Jacobson's Highfields Capital raised its stake in Microsoft sixfold during the third quarter to 31 million shares, a regulatory filing shows.
The Boston-based fund firm has been steadily increasing its Microsoft holdings over the last quarters, but this increase was particularly noteworthy because it was so dramatic.
Highfields oversees roughly $13 billion in assets and told investors that it would be returning some cash at year's end as it feels it can deliver better returns with less money.
In August, Microsoft Chief Executive Steve Ballmer told employees that he planned to resign the position within the next 12 months.
Hedge fund ValueAct, an activist investment firm run by Jeffrey Ubben and already a very large shareholder, also upped its investment by buying 9 million shares to raise its holdings to 66.8 million shares as of September 30. Microsoft shares now make up one-fifth of ValueAct's portfolio, according to the regulatory filing made by the hedge fund.
Microsoft offered ValueAct a board seat.
The software company's stock price has risen 17 per cent in the last three months.
Comment(s)