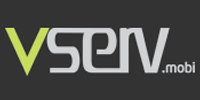 Mumbai-based mobile advertising network Vserv.mobi has launched a new version of its flagship product AppWrapper, an independent platform for Android app developers that automate the integration of multiple software development kits (SDKs) without any coding effort.
"While the original AppWrapper only enabled the Vserv.mobi ad SDK, with the launch of the new platform, we are leveraging our patent-pending technology to help developers integrate multiple partner SDKs, with the same innovative one click approach," said Binay Tiwari, director- global marketing and product, Vserv.mobi.
Previously, AppWrapper could only add advertisements to developers' mobile apps, enabling them to monetise their apps. As per the company, AppWrapper has powered app monetisation for more than 20,000 apps and games, including those from Disney India, Electronic Arts, Gameloft, Herocraft and other top developers.
In addition to monetisation, the new AppWrapper is designed to automatically integrate multiple services such as analytics, bug tracking and user engagement, significantly reducing development cycles for developers.
Vserv, founded in January 2010 by Dippak Khurana and Ashay Padwal, claimed to have registered 256 billion ad requests in the financial year ended March 31, 2013. In its global territory, India is the biggest market with 33 per cent share, followed by the Middle East and Southeast Asia (14 per cent each). It is backed by IDG Ventures and secured Series A funding of $3 million in July 2011.
(Edited by Joby Puthuparampil Johnson)
---