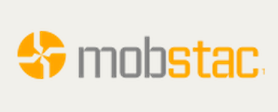 Bangalore-based Mobile Motion Technologies, which offers a mobile publishing platform Mobstac, has launched HTML5stac, a cloud platform targeted at HTML5 and JavaScript developers that will enable them to build responsive websites and hybrid mobile apps that work seamlessly across mobile, tablet, and desktop devices.
HTML5stac uses popular libraries like Backbone.js, and the Bootstrap front-end framework, and can be used to create websites as well as hybrid mobile apps using frameworks like PhoneGap. According to the company, the new platform will offer the following:
JavaScript everywhere: both on the client and server-side
RESTful APIs for all data objects: every single object, file, and piece of content is available through REST APIs.
Live API console and data inspector
Device-aware templating built on Handlebars.js
The platform will also allow developers to send emails, capture leads, and create forms in minutes by integrating with marketing tools like Mailchimp, Hubspot, and Salesforce, etc. In addition, they (developers) will get responsive screen analytics and see patterns based on what people are doing by device and screen type.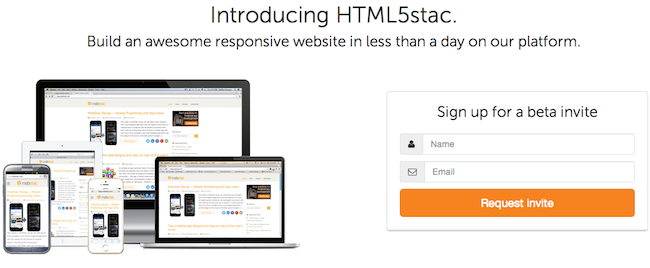 "Over the past year, a diverse set of our customers asked us if there was a way for their own web development or IT team to extend the Mobstac platform. We launched HTML5stac in response to all the interest we have been getting, and took the decision to launch a JavaScript-based platform," read an official company blog post.
To see HTMLstac in action, developers can check out a sample demo app on their smartphone or tablet device here.
In June this year, MobStac partnered with California-headquartered Vdopia Inc, a video advertising network founded by India-born entrepreneurs, to enable businesses and publishers to mobilise digital properties and monetise video content across mobile and tablet devices. Prior to that, it had launched an application programming interface (API) platform that enables Web developers to build and manage mobile Websites and apps for their customers.
Headquartered in Bangalore, the company was co-founded by Sharat Potharaju (CEO) and Ravi Pratap Maddimsetty (CTO) in 2009, with angel funding from a fellow-alumnus of IIT Madras and a successful entrepreneur from Silicon Valley. It provides a technology platform to bloggers and publishers that allows them to convert their standard websites into mobile-optimised versions within minutes. The company had raised an undisclosed round of funding from Accel Partners and Mumbai Angels in November 2011.
---