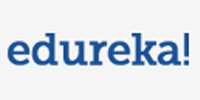 Armed with the belief that online learning is booming and students enjoyed studying online, Lovleen Bhatia and Kapil Tyagi founded Brain4ce Education Solutions Pvt Ltd, the company behind the online learning platform Edureka, in 2012. The Bangalore-based startup first piloted its idea with ABES Engineering College in Ghaziabad, and soon had up to 700 students on board with Edureka.
As of now, Edureka provides courses for mid-level IT professionals. Its offerings include instructor-led live online courses where classes are held on weekends. The duration of these courses range from four to eight weeks; 24x7 support is provided to solve student queries. Edureka's course designers and instructors include senior technology professionals who have hands-on experience.
In addition, it assigns course participants projects to work on during the term, and on successful completion of the project, learners get a certificate from Edureka. It offers courses in technologies such as Hadoop, Cassandra, Android and cloud computing. "We currently offer 10 courses and have been getting traction from India and the US, with the customer base being equally divided between the two countries," said Bhatia, director of Edureka.
The startup claims to have a user base of 44,000 of which 4,000-5,000 are paid customers. Bhatia said the firm's Android development course is the most popular one and accounts for more than 50 per cent of its user base. "This customer base mainly comprises mid-level IT professionals who are looking to advance in their career. While some students also sign up for the courses, our target audience is professionals with at least two years of work experience," he said.
Bhatia said the average revenue per user is Rs 14,000-15,000. "We are looking to close this financial year with revenues of $2.5-3 million. In the next year, we aim to grow four-six times," he said, adding that the firm is looking at increasing the number of courses in its kitty. "We are looking at increasing the number of courses offered to 30 over a year," he said.
In terms of competition, there are many smaller players in the unorganised market apart from popular names like Coursera; then there are offline certification vendors. But according to Bhatia, Edureka is unique in terms of its business model as it offers online delivery of courses with live instructors. The company doesn't have any external investors as of now, though a few friends have put in some capital. The startup is looking at raising funds to expand geographically. "We are expanding in the US and Canada, and are also entering the UK," Bhatia added.
(Edited by Joby Puthuparampil Johnson)
---