Acer elects founder as new chairman in management shake-up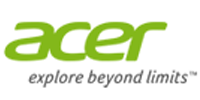 Ailing Taiwanese computer maker Acer Inc announced Thursday that it has elected founder Stan Shih as its new chairman after the company announced a restructuring plan earlier this month following several quarters of disappointing earnings.
The company said in a statement on Thursday that Shih will take over as chairman and interim corporate president with immediate effect. Current corporate president Jim Wong will step down.
The company has been struggling to revamp in the face of sluggish growth in the PC market, in which it was once the world's No.2 vendor, and has failed to make meaningful inroads into the higher-growth mobile market.

Worldwide PC shipments have seen negative growth every quarter for the past year, including a nearly 10 per cent year-on-year growth decline in the third quarter of 2013, according to research firm IDC.
The company had said two weeks ago that Wong would succeed J.T. Wang as chief executive while Wang would stay on as chairman until June. The role of CEO will be abolished with its duties transferred to the company chairman or president, the company said.
"Both J.T. Wang and Jim Wong have committed to remain with Acer as advisors to ensure a smooth transition and transfer of the management team and to help the company back to stability," the statement said, also noting that Shih will not take any salary for his new role.

Earlier this month the company reported a worse-than-expected quarterly loss of T$13.12 billion for the June-September period, which prompted then-CEO Wang to resign and the company to announce a 7 per cent reduction in its workforce.
The company has reported losses or meager profit at best every quarter since the beginning of 2011.
Vincent Chen, an analyst with Yuanta Securities in Taipei, said that Stan Shih's return as chairman and the abolishment of the CEO position is a positive development that signifies a hands-on role for the 69-year-old founder.

"This suggests that Stan (Shih) will really make changes," Chen said.
---