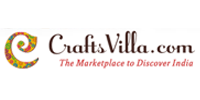 Mumbai-based Kribha Handicrafts Pvt Ltd, which runs an ecom marketplace for handicrafts Craftsvilla.com, claims to have hit breakeven with profit after tax of 1.2 per cent of sales for the second quarter of 2013. It did not say how much sales it clocked in the quarter but said it is targeting gross sales of Rs 10 crore in FY14 with profit margin of 4 per cent.
Craftsvilla was started in May 2011 by Manoj Gupta, former principal investor at Nexus Venture Partners. At Nexus, Gupta was on the board of directors of Shop Online Trading Pvt Ltd (which owns Yebhi.com, an online fashion store), Deccan Healthcare and Sohanlal Commodity Management. He was also the board observer of Snapdeal.com. Prior to joining Nexus, he had co-founded WIT, a US-based semiconductor technology company, which was later acquired by Chrontel.
Calls to Gupta to get more details on the route to profitability did not elicit any response but in a statement he said, "We believe that ecommerce is a positive industry and today is the time to build the right foundation for future exponential growth in this industry. We have achieved profitability as our first step in building that foundation. We continue to invest more in technology and online platform to make Craftsvilla.com the best place to buy and sell products online."
The company is backed by Nexus Venture Partners, from whom it raised a Series A funding last year. Apart from directly selling to consumers, Craftsvilla also sells online wholesale model where products are sold in bulk and at retail discounts. Craftsvilla follows a marketplace model and claims to be registering a growth of more than 10 per cent month on month. It claims it has more than 5,000 handicrafts sellers on board with categories like apparel, home furnishing, home décor, jewellery, bags and eco-friendly items.
Craftsvilla said it has become the only ecommerce player to have reached the milestone of profits but Indian arm of marketplace eBay has been profitable in the past.
(Edited by Joby Puthuparampil Johnson)
---