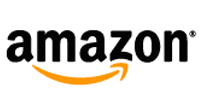 World's largest e-commerce firm Amazon.com is planning to implement a hybrid model for product retailing in India. For the same, the company is 'engaging' with the government for relaxing the existing foreign direct investment (FDI) norms in the e-commerce space in the country, according to a PTI report.
Note that currently FDI in multi-brand e-commerce is banned in the country. But marketplaces do not face a ban on foreign investment as they provide a platform to other sellers to sell to consumers with the marketplace being just a facilitator.
"We are engaging with the government to relax FDI norms in e-commerce space. We believe FDI in e-commerce is good for the customers. Not only will they get more choices but it will also improve the level of customer service for the industry," Amit Deshpande, director and general manager (seller services) at Amazon told PTI.
He said while as of now the company only runs a marketplace in the country, once the government relaxes FDI in e-commerce, it will also begin retailing products.
Amazon.in, the marketplace launched in India by Amazon Seller Services Pvt Ltd (part of Amazon.com), kicked off in June this year with just two categories—books and movies & TV shows. However, as a marketplace, the site does not sell products directly to the consumers, instead functions as a technology platform connecting sellers (claims to have over 1,400 sellers listed on its site) with buyers.
As of now, the site offers over nine million books and 1.7 million eBooks, and over 1.4 lakh products. These are offered in 12 categories, including books & e-books, movies & TV shows, the Kindle family of e-readers & tablets, mobile & tablets, computers & accessories, camera & photography, audio & video, beauty & health, toys & baby products, fashion jewellery, watches, and home & kitchen.
In addition to Amazon.in, the company runs a price comparison site called Junglee.com, which it had launched in February 2012. Last month, Amazon Inc launched its payment gateway Amazon Payments to enable users to opt for their Amazon accounts to pay on third party e-tailing sites.
"India is huge opportunity for us. We are here for the long term. We believe Indian e-commerce space has got potential. We will continue to add categories such as sports and apparel," Deshpande told PTI.
Over a year ago, when the Indian government opened up the retail sector to foreign players by allowing up to 51 per cent FDI in multi-brand retail, it had specifically excluded e-commerce firms. Early this year, S Jagathrakshakan, Minister of State for Commerce & Industry, had told the Parliament that the government is not having a relook at the current ban on foreign investment in the Indian e-commerce sector. He replied in relation to some representations to remove the ban on retail trading through e-commerce. This had proved to be a big challenge for e-com firms to raise fresh cash.
(Edited by Joby Puthuparampil Johnson)
---