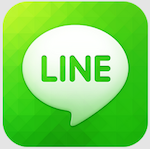 Japanese firm Line Corporation, which owns and operates the free call and messaging app Line claims to have crossed 300 million users globally. As per an official statement, 100 million users have been added in last four months alone.
Line was launched in June, 2011 and it came to India in July this year. Last month, it reported having crossed 10 million users in India and claims it is on its way to cross 20 million users in India by end of 2013.
"We will continue to explore all possibilities of communication to develop even more new features and constantly enhance our service quality. We aim to achieve 500 million users within 2014, and to develop Line into the world's top communication service," said Akira Morikawa, CEO, Line Corporation. He said Line's value-added features like sticker messages, voice and video call and games set it apart from 'other simple communication tools that merely function as text messengers'.
India is an important market for the company. "India has overtaken Japan to become the country with the third-largest number of smartphone users (according to a Strategy Analytics report). It is only natural to anticipate further growth of the smartphone market in India, and we believe that it will become a vital territory as Line expands into the global marketplace," Morikawa had stated earlier.
To strengthen the foothold in India, the company had also partnered with Sony India, which pre-install Line on its flagship smartphones Xperia Z1 and Xperia C, and have launched a cooperative marketing campaign with famous celebrity Katrina Kaif as its brand ambassador. Also, Sony Music Entertainment is opening official accounts with Line, which will cater to music fans across genres, including Bollywood, Tamil, Telugu, Punjabi and international music.
In India, Line is in the race with several other messaging apps like Viber, Nimbuzz, WeChat, BBM and native player Hike apart from the global champ Whatsapp.
Of Line's 300 million users, a fraction (more than 10 million) are from India but of the remaining number how many users are from outside its home turf Japan is an important aspect since these apps haven't been able to scale beyond their native territory. The daddy of all IM apps, Whatsapp has also recently released its numbers claiming to have 350 million users globally and 25 million in India.
(Edited by Joby Puthuparampil Johnson)
---