Amazon to also handle logistics for other retailers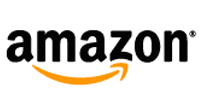 World's largest ecommerce firm Amazon Inc, which runs an ecommerce marketplace in India through Amazon.in, will now offer its in-house logistics services, for order fulfilment for retailers running other ecommerce sites, sources told Techcircle.in.
This would be akin to what Rocket Internet-backed Jabong implemented last year by handling third-party logistics for others through JaVAS, a short form for Jabong Value-Added Services. JaVAS is independent from Jabong in operations and has a separate team and doesn't use Jabong's resources like warehouses, etc.
The development related to Amazon was first reported by NextBigWhat, which added that it will be running a pilot programme till January next year and until then its merchant partners can use the service for free.
We are contacting the company to confirm the development and will update the story as and when we get a confirmation.
Amazon already offers logistics to other vendors who sell products through its marketplace in India. A couple of years ago, Techcircle.in first reported that Amazon was creating a local logistics backend in India, prior to its official foray into the country.
It set up a wholly-owned subsidiary in India to provide 'courier services' for delivery of goods within the country.
Amazon.in, the marketplace launched in India by Amazon Seller Services Pvt Ltd (part of Amazon), kicked off in June this year and has been independently adding new categories. However, as a marketplace, the site does not sell products directly to the consumers, instead functions as a technology platform connecting sellers with buyers.
Existing norms, which do not allow foreign investment in ecommerce firms, also say a foreign funded wholesale retailer cannot derive over 25 per cent of its revenues from a group firm. Foreign investment up to 100 per cent stake is allowed in ecommerce marketplaces such as Amazon.in and eBay.in.
(Edited by Joby Puthuparampil Johnson)
Comment(s)