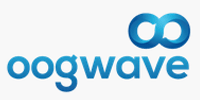 Oogwave Technologies Pvt Ltd, a Noida-based startup that offers content collaboration tools to enterprises, claims it has close to 4,000 clients across 42 countries. Currently, Oogwave has around 120 paying customers and is now looking to increase this number to 400 by the end of next year.
A TLabs startup, Oogwave was originally conceived in March 2011, and was incorporated in February last year. Both co-founders Gaurav Jain (CEO) and Saurabh Singh (CTO) hold B Tech degrees in Metallurgy and Material Science from IIT Roorkee, and had earlier set up Novoally Software, a SaaS ERP company that was acquired by Noida-based iBoss Tech Solution in 2012.
What is Oogwave?
Oogwave is a software platform for business content collaboration. Basically, it offers a virtual environment for employees to work as a group with co-workers (for instance, sales team) or employees from outside their network (for instance, the HR team). The platform can be used by a group, team or multiple teams in a company, with each group consisting of five or more people. The firm claims that its platform is being used by startups, NGOs as well as large enterprises.
The platform has four key features - group messaging & chat, group file sharing, group discussions, and group task plans. Employees can also store files, download & view them, post comments, and chat with multiple teams at a time. Additionally, it offers comprehensive administration and control features to manage users and content. Companies can also measure adoption, growth and top members via network analytics.
"We are helping companies make a transition from personal tools - which are being used across by their people for official purpose - to our platform, which they can control as a business entity. To make it easier, we have successfully integrated with different tools (Dropbox, Google Drive and Box.com) for quicker data transfer and adoption," Jain noted. As of now, Oogwave also supports eight global languages, including German, French, Spanish, Italian, Russian, Swedish, Danish, and Chinese.
Business model
Oogwave offers both freemium and premium models. The platform is free for the first 20 users. After that, it is a flat charge of $49/month (for up to 100 users). For each additional employee, the firm charges $3 per user per month. The startup sees an opportunity for its tools globally, as every business looks to make its workforce more productive and collaborative. The company is also launching an upgraded version of the tool next month and a mobile app by early next year.
With its key market being the US, where the software adoption is exponentially higher than any other country, Oogwave has also seen traction in South Africa, Poland and Spain. According to Jain, adoption in India is slowly picking up.
Competition
According to Jain, the current competitive landscape is divided into four categories - content collaboration, social collaboration, online intranet and sharing & project management tools. "Our product is similar to Podio and Huddle. Then there are some social collaboration tools such as Yammer and Jive software, as well as content management tools like Box and Dropbox. These tools are now gradually adding collaboration and productivity components to their offerings to give us a direct competition in future," he said.
With six people on board, the company is now planning to strengthen its internal team in the second quarter of next year. For the same, it seeks funding. "We received seed funding from TLabs in February this year as part of the incubation. Our current priority is to improve the customer base and also to launch new versions of our tools. Once we achieve success in this initiative, we will seek funding for expansion of our sales team and global operations," he said.
(Edited by Joby Puthuparampil Johnson)
---