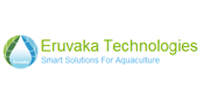 Vijayawada-based Eruvaka Technologies Pvt Ltd, which makes on-farm diagnostic equipment for aquaculture farmers besides providing a analytics platform to help farmers,  has secured an undisclosed amount in a Series A round of funding from Omnivore Partners, an early-stage VC investor focusing on agriculture & food technology companies in India.
The capital raised from this round will be used to hire more people in its sales team and increase its reach. A portion of the fund will also go towards its R&D efforts to create new products, including optimisation of seed consumption.
"Omnivore Partners led a Series A financing in Eruvaka in September this year for a significant minority stake," Omnivore's venture partner Mark Kahn told VCCircle/Techcircle.in.
He did not disclose the investment amount but the fund typically invests between $0.5 million and $2.5 million initially and $4-5million over the life of its portfolio companies.
Eruvaka was founded in October last year by Sreeram Raavi, an alumnus of Koneru Lakshmaiah College of Engineering (Andhra Pradesh). Prior to Eruvaka, he worked at Centillium Communications where he designed high performance semiconductor solutions for broadband access networks.
The firm manufactures on-farm diagnostic equipment which integrates sensors with decision tools for low-priced aquaculture monitoring and automation. It allows aquaculture farmers to actively monitor pond parameters and remotely control automated equipment (for instance, aerators and feeders). This can reduce cultivation risk, increase feed efficiency and allows for higher stocking densities.
Its equipment, called Eruvaka Floating Buoy, measures in real time the water parameters that are crucial for shrimp growth and survival. This floating buoy is connected to a mobile app which has various interfaces for the aquaculture farmer including SMS, voice call besides Android and web apps. Using this app, farmers can also monitor their pond data. When the water quality drops, an automatic real time voice alert is sent to farmers' handsets which will help them in reducing the risk of shrimp mortality. It also offers a cloud analytics platform that suggests farmers to adjust the feed based on water quality data.
"Eruvaka has been selling its patented Floating Sensor Buoy across coastal Andhra Pradesh since May 2013. The firm is planning to expand to other regions in India in FY2015, and is also exploring export opportunities in South Asia and Southeast Asia," Kahn said.
Omnivore Partners is a venture fund investing in early-stage agriculture & food technology companies in India. Currently it manages a $50 million fund. The Godrej Group is the strategic investor in the fund.
Eruvaka is Omnivore's seventh investment in the country and the third this year. Early this year it backed Arohan Foods and Barrix Agro Sciences. Its portfolio companies also include Skymet Weather Services, Khedut Agro Engineering, FrontalRain Technologies and Stellapps Technologies.
(Edited by Joby Puthuparampil Johnson)
---