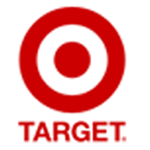 Retail giant Target Corporation is setting up a startup incubator in Bangalore in January 2014, according to a TechCrunch report. Named Target Acceleration Program, it will pick one-two product startups operating in the Big Data, content aggregation, mobility and search space every year, and will also provide them with $30,000 in funding.
Target Corp has already invited social targeting and ad optimisation platform Tookitaki, and DataWeave, which helps users discover, monitor and visualise public data on the web in a uniform format, for a pitching session. An iAccelerator startup, Tookitaki has already raised $220,000 in two rounds of funding from Blume Ventures, India Internet Group, Harvard Angels, Centre for Innovation, Incubation and Entrepreneurship (CIIE) and a few unnamed investors. A TLabs incubatee, DataWeave has received $270,000 in seed funding from Blume Ventures, 5ideas Startup Superfuel, Meta Studio Advisors and a group of individual investors.
Target Corp, which has been working on this concept over a year, is mainly looking at ideas that have the potential to help transform the retail industry, the report said, quoting Target Corp's global CIO Beth Jacob.
The accelerator will be managed by Lalit Ahuja, co-founder of Kyron Accelerator, another startup incubator based out of Bangalore. Kyron will run the programme for Target Corp, which has also invited several other startups for the pitching session later this month. It is also working on a new website to formally open the application process.
This is not the first time a multinational company is launching a tech incubator in India. Early this month, PayPal India, the online payment company owned by eBay Inc, launched a startup incubator at its development centre in Chennai. In May last year, software major Microsoft launched a startup accelerator from which more than 30 companies have graduated so far. Indian media major Times Internet Ltd is also running a startup incubation programme called TLabs out of New Delhi. Beverages major Coca Cola is also looking to launch an incubator in Bangalore and is hiring a two-member team to find and pick good startups for its incubation programme.
(Edited by Joby Puthuparampil Johnson)
---