NDTV's ethnic wear marketplace Indianroots.com aims at operational breakeven in less than 2 years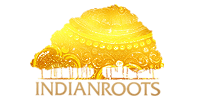 Media group NDTV's ethnic wear focused e-commerce venture Indianroots.com, which was launched in July this year, is looking to hit operational profitability within 15 months of its inception, its CEO Rahul Narvekar told Techcircle.in.
"We have a business plan for each quarter and proper targets. We are on track to close this current financial year at Rs 25 crore in revenues and are looking at becoming EBIDTA positive in less than a year," he said.
Indiaroots is a curated marketplace that houses premium ethnic wear brands and designers like Sabyasachi, Raw Mangoes, Anita Dongre, Neeta Lulla, Indian Artizans and Karigari. Though the site also offers a few affordable labels like Chhabra Bros and Kurtawala, according to Narvekar its primary value proposition is selling premium brands to Indians outside the country.
"In terms of volume, 43 per cent of our orders come from India, but it is not a focus area for us," he said. One of the main reasons for it is the fact that the site follows a fully prepaid model with no option of cash on delivery (CoD), which is seen as critical for expanding operations in India.
According to Narvekar earlier CoD was an enabler for e-commerce, but now it has become the biggest problem.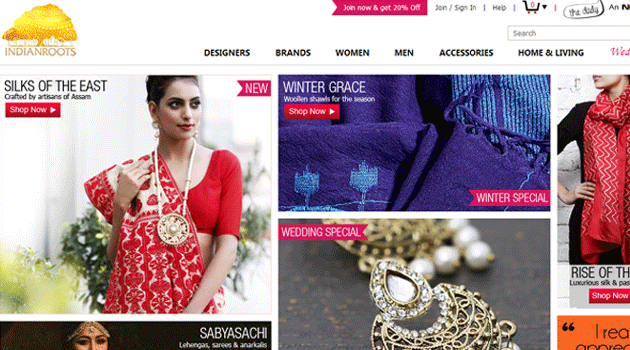 "Refusal rate in our country is very high. It can go up to as much as 60 per cent. I might lose out on customers initially because of this, but in the long term I will build a sustainable customer base," he said.
Traction
Though he didn't share the average number of orders, Narvekar said the average order value on Indianroots is Rs 9,000: "Our order values are much higher in comparison to other fashion e-commerce portals since we only focus on premium stuff. For example, recently we sold a shawl worth Rs 11 lakh."
Earlier this month, NDTV released its quarterly numbers for the period ended September 30, 2013 in which it disclosed that Indianroots recorded revenues of Rs 0.52 crore in the first two months of business with a segment loss of Rs 3.37 crore.
Narvekar shared that the gross merchandise value (GMV) moved to Rs 1.56 crore by the end of October which translates roughly to about 19-20 orders a day with the average transaction value of Rs 9,000.
Funding
Started by NDTV, the venture already has an external minority investor Rathi Strategic Ventures, from whom it had raised a small seed round. Rathi Strategic Ventures is a Rathi Group Company that invests in education and retail sector (as per its website). It offers capital as well as mentoring to early stage ventures. While the company does not require additional capital as of now, it will look at raising a large round once it has achieved higher scale.
"With the capital we raise next, we would look at creating entry barriers. Maybe we can lock the suppliers, and in the process enhance the first mover advantage that we have in the segment," said Narvekar.
He said that in near future the firm would also look at an offline presence with the help of experience stores where consumers can sample the look and feel of the merchandise. Whether it would be actually selling through those stores is not yet decided.
The management believes what is contributing to its growth are high margins and low cash burn since it is following a zero inventory model. Plus, the merchandise value is high which means order value is high and average revenue per user also goes up. The company spends a huge amount for the in-house photo shoots of the merchandise, it charges the brands for the same; this becomes an alternative revenue stream.
Indianroots competes with players such as Cbazaar, Utsav, Perniaspopupshop, 9rasa.com and Indusdiva.
(Edited by Joby Puthuparampil Johnson)
Comment(s)