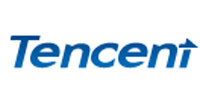 The Tencent brand is worth about $33.9 billion even though it's almost unknown outside its home turf, according to an annual ranking of China's listed companies compiled by advertising company WPP Plc and its research affiliate Millward Brown.
Global retailer Wal-Mart was valued at $36 billion in this year's WPP-Millward Brown global ranking, published in May.
The annual rankings, based on analysis of a brand's revenue and consumer responses to it, make Tencent the first technology company to break into the top three of China's most valuable brands.
The Chinese ranking only covers the country's publicly traded companies, which means high-profile technology brands like mobile phone maker Huawei Technologies Co and e-commerce company Alibaba Group Holding Ltd were not counted. Alibaba is widely expect to go public as early as 2014.
Tencent, whose two-year-old voice and text messaging service WeChat now boasts almost 275 million active monthly users, is popular with Chinese consumers for its online games and social media applications, said Doreen Wang, head of branding for Millward Brown China.
Tencent ranked third overall in the China list, trailing mobile telecommunications provider China Mobile Ltd with a brand value of $61.4 billion, and Industrial and Commercial Bank of China Ltd , worth $39.6 billion.
Last year, Tencent ranked fifth but leapfrogged China Construction Bank Corp and Internet search engine Baidu Inc as its brand value rose 68 per cent.
"It's not an international brand yet," Millward Brown's Wang said. "Tencent is still getting most of its brand equity from its home market in China."
"Alibaba is the e-commerce (brand) we really want to evaluate," said Wang, adding that Huawei would "probably already rank the #1 in the brand list" if it were included.
Private Enterprise
In another departure in this year's ranking, Tencent is also the first private enterprise to break into the top three in China, led by state-owned banks and telecoms companies, since 2007.
State-owned enterprises continue to control large swathes of the world's second-biggest economy. But the ruling Communist Party pledged at its Third Plenum in November to give the market a "decisive" role, meaning more room for private enterprise by opening up more industries to private capital.
China's technology brands are increasingly competing on the world stage. Tencent was ranked No. 21 on the WPP-Millward Brown global list in May, with Baidu at 25. China Mobile dropped to 10th place worldwide this year, down from fourth in 2006, when it was ranked just under Coca-Cola Co.
Though growing, China's brands frequently remain obscure outside their home territory. Consultancy firm Interbrand, which also ranks the value of global brands, has no Chinese companies on its top 100 list, in part because the ranking requires brands to get at least 30 per cent of their revenue from outside their home region.
Computer maker Lenovo Group Ltd, which ranked 24th on the China list, is the only the Chinese brand with more than half of its revenue coming from overseas, the WPP report said.
---