Just Dial to add 'trust factor' to its online marketplace to help consumers make informed decision; what's new?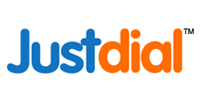 Online business directory Just Dial has finally taken the wraps off of its new search plus services that include an online marketplace and a one-stop shop for users to undertake multiple day-to-day tasks such as online booking of restaurants, cab booking and doctor's appointments. According to the company, the new services will help SMEs get a virtual presence for discovery and getting transactions, while end-customers will get a platform to make informed decisions. The commercial launch of these services shall be subject to obtaining necessary approvals.
"We continue to drive our business through scaling of volume, enhancement of client footprint, a focus on costs and advances in technology. The confluence of three domains—mobile, social and technologies—has created something that can be described as the 'perfect storm', an unusual convergence of forces which will enable more info-gratification for users on the go in the near future," Just Dial's founder and CEO VSS Mani said.
However, Just Dial made it clear that it will not be engaged in e-commerce directly, instead will focus on connecting its customers with local merchants and will allow consumers to browse catalogues and place orders online. Also, it will not be involved in fulfilment of products or services, nor will it build warehouses or own any inventory. The firm has brought in innovation both in the shop front as well as in the services front.

On the shop front: As of now, the platform enables the end consumer to directly search for a product with a brand and model specification where he/she can instantly discover the list of vendors in his/her area with their offer price listed alongside. It will soon add a tab called 'trust factors' to the platform which will have the details including the year of establishment of the vendor, the Just Dial verified stamp, the overall ratings and the ratings of other customers.
Once a consumer chooses a vendor, the transaction tab 'buy now' will assist him/her to make an instant purchase and enable order fulfilment. Additionally, since the vendor is local, he/she is likely to be offered instant doorstep delivery and cash-on-delivery option. The firm says its shop front will house over 37,000 products such as cameras, mobile phones, televisions, tablets, etc. from hundreds of brands.
TC's take

Although the new feature is yet to go live on the platform, we feel it is a good move from a consumer's point of view. The consumer will get to know about the credibility of the vendor before making a purchase, which will in turn help him/her make an informed decision.
On the services front: Just Dial already offers a slew of features, including online food ordering, doctor's appointment and online cab booking, etc. on its platform. The firm says that it will now offer a transactional tab for almost all the categories where users can search for vendors and make bookings. For instance, if a user searches for a restaurant's contact on the Just Dial platform with an intention to order food or book a table, he/she can do it without leaving the platform. Just Dial says this will be a common underlying enabler across various categories including groceries, pharmacies, doctor's appointment, laundry pick-up, AC repair, cab booking, and a host of other services.
TC's take

Again, this is an innovative step. With these new features in place, the consumer does not need to go to and visit multiple sites to undertake multiple activities such as online food ordering, cab booking and doctor's appointment, and instead he/she can use this platform to perform all these activities at one go.
(Edited by Joby Puthuparampil Johnson)
---