Bangalore-based Jiffstore offers m-commerce platform to grocery retailers, to expand to Hyderabad & Chennai in January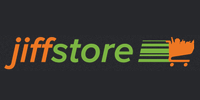 Bangalore-based Jiffstore Software Labs Pvt Ltd, which offers mobile commerce and customer engagement solutions to grocery retailers, claims to have bagged 23 stores in Bangalore alone. The startup, which is planning to expand to Chennai and Hyderabad by early next year, is now eyeing Rs 1.2 crore in revenues by FY14.
Jiffstore was founded in June this year by four software engineers—Aswin Ram, Shameel Abdulla, Satish Basavaraj and Sandeep Sreenath. The startup was initially incubated by Kochi-based Startup Village, before being picked by Times Internet's TLabs for its latest batch that graduated last month. The Jiffstore platform, which was launched two-and-half months ago, helps kirana stores and supermarkets to go online without investing much in technology. The firm also offers an app to end consumers who can place orders from their neighbourhood stores (in three simple steps) and get the items delivered at their doorsteps.
Talking about the trigger to start Jiffstore, Ram said, "We used to work with various IT companies in Bangalore and other cities. As aliens in these cities, we faced problems while buying grocery from local stores due to the local language barrier. This is what prompted us to build a product through which people can buy grocery from nearby stores with ease."


According to Ram, the USP of Jiffstore is that it empowers the shopkeeper with new-age business tools and techniques without investing a large amount of money. "As of now, shopkeepers depend on external agencies to develop a website and get business. In contrast, Jiffstore gives the power of technology to the hands of the shopkeeper directly. As there is no intermediary, the shopkeeper himself can plan and run his business, including marketing and fulfilment, and thereby increase sales."
Revenue model

For the end user, Jiffstore is a free-to-use mobile app/website. It offers a subscription-based billing model wherein it charges a certain fee from the store owner for using the platform. Going forward, the startup will launch multiple revenue models, including transaction-based billing, product advertising and market analytics data.
The company says that it won the clients without any marketing campaigns. "It was just word-of-mouth marketing. In addition to grocery retailer clients, we have more than 1,000 consumers using our app to place orders," said Ram. The firm is looking to rope in around 1,400 stores by the end of next year, with a total of 5 million orders processed through the platform.
Expansion plans

Although the key target market is Bangalore, the firm is looking to foray into all major cities in south India before going to other regions. "We have been receiving enquiries from Pune, Mysore and Ahmadabad; so these cities will figure in our list for the next phase of expansion. Since the platform is scalable and can be sold and operated over phone or internet, we can look at foreign markets as well where there is a huge volume of unorganised retailers," Ram said.
According to him, the unorganised retail market in India is huge and there are around seven million stores which cater to almost 95 per cent of the grocery sales in the country. In the metro, Tier 1 & Tier 2 cities alone, the total addressable market will account for about Rs 140 crore.
Currently, the startup has three full-time developers working along with the four co-founders. It will hire more people going forward to ramp up its sales and marketing activities, for which it requires capital. "We have already received Rs 10 lakh from TLabs as part of the programme. We are now planning to raise Rs 1.6 core in funding which will be used for product development and expansion, and also to set up a strong sales & marketing team and customer service," Ram said.

(Edited by Joby Puthuparampil Johnson)
---