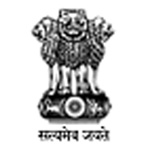 The government is launching a new internet surveillance system which is capable of capturing dubious voice and written message passing through various social sites, blogs, internet calls and other online forums, in an apparent effort to curb terrorism, according to The Economic Times.
The surveillance system, called Netra, can capture words such as 'attack', 'blast', 'kill', 'bomb' from tweets, emails and instant messaging transcripts, which will in turn enable security agencies to track system vulnerabilities and promote effective IT security practices.
The system, developed by the Centre for Artificial Intelligence & Robotics (CAIR) of Defence Research & Development Organisation (DRDO), is already being tested by Intelligence Bureau and Cabinet Secretariat.
The 'Netra' deployment is part of the security agencies' plans to set up a national internet scanning & coordination centre.
Although it is a laudable initiative from a security perspective, it is yet to be seen how this system can help different security agencies in checking terrorism effectively, as militants normally converse and interact in code languages. Besides, this may also draw flak from internet users across the country as it could breach their privacy.
Recently, the US government drew worldwide criticism after a whistle-blower revealed that the government accessed the profiles of many users globally from Google etc as part of its internet surveillance programme.
---