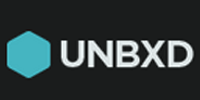 Bangalore-based Unbxd Inc, which offers a product recommendation platform for e-commerce companies, is planning to expand its footprint into Singapore and Hong Kong in the Asia Pacific region, in addition to the US. Unbxd, which raised $2 million from IDG Ventures and Inventus Capital in October this year, claims that it is currently adding 4-5 clients to its roster every month and has been seeing 20-30 per cent revenue growth in for the past couple of quarters.
"While we are concentrating on the Indian market currently, we will focus on APAC and the US markets in the coming months," said Pavan Vilas Sondur, co-founder and CEO, Unbxd. "These are very large markets where the e-commerce industry is growing fast, and we expect to make the most of these," Sondur said. The capital raised from the latest round is being used to fund its expansion plans and also to enhance the team. In September last year, it had received an undisclosed amount from Indian Angel Network.
Unbxd was founded in October 2011 by Sondur along with Prashant Kumar (CTO). Sondur holds a BE degree in Information and Computer Science from Sri Jayachamarajendra College of Engineering (SJCE), Mysore. Earlier, he worked as a software engineer at Gluster and NetApp. His partner Kumar is also an alumnus of SJCE and in the past had worked at Huawei and Tavant Technologies.
The startup offers a SmartEngage platform that helps e-commerce sites increase sales by recommending the right products to visitors. This platform is useful for product and category managers, and marketers at e-commerce companies who want a greater degree of control over their search and navigation experience as well as a higher level of personalisation across their websites. The platform tracks online shoppers in real time and powers e-commerce sites to deliver personalised shopping experiences to their visitors.
The platform consists of multiple products that help e-commerce companies connect their users with the right products. These include search, navigation, product recommendations, dynamic landing pages, and merchandising & analytics. While the search tool helps users find relevant and personalised results, with the personalised navigation tool in place, products are dynamically displayed for customers as they browse through an e-commerce site based on their purpose and preference.
The product recommendations tool helps e-com companies increase product views and buys. These recommendations come in the form of various widgets such as 'recommended for you', 'people who bought this also bought' and more. The personalised landing pages are meant for organic and paid search visitors. "Tying it all together is our merchandising and analytics dashboard. E-commerce managers can easily create merchandising rules to promote certain products and brands in search and navigation results, while the analytics offer a comprehensive view of the impact of our products on the conversion funnel and key data like top searches, top selling products and more," explained Sondur.
The firm has already bagged a few medium and large e-commerce clients that include Caratlane, Trendin, Cbazaar, SkoolShop.com and Travelguru.
Revenue model
Unbxd operates on a monthly subscription model, and the plans vary based on the number of search & navigation page views an e-commerce website receives. The pricing starts at $250 per month and it can go up to $10,000 per month, while the same for enterprises (which have high-traffic e-commerce websites with millions of monthly visitors) is decided based on the usage. Currently, the firm has employed 15 people across engineering, sales, marketing and support departments. It will look to increase the team size in the coming months.
There are quite a few companies in the US providing similar solutions, but these enterprise-grade solutions are used by only the largest e-commerce players. In addition, some e-com companies prefer to build such products in house, which again acts as a form of competition for Unbxd. "However, we are speaking to quite a few businesses to help them understand the benefits and the convenience of using a third-party platform like ours," Sondur said.
The company will focus on getting more clients and building a scalable product company, before raising another round of funding.
(Edited by Joby Puthuparampil Johnson)
---