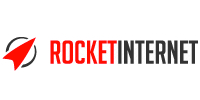 African online company African Internet Holding (AIH) will become an associate of Rocket Internet, Millicom (a telecommunications and media company with presence in Africa and Latin America) and MTN (a South-Africa based mobile Telecommunications Company) with each partner owning one-third of the share capital and having equal representation on the board of the company.
Through this joint venture, the partner companies seek to leverage Rocket Internet's know-how in online services and MTN and Millicom's footprints in Africa.
In August 2012, Millicom and Rocket Internet had entered into an agreement to develop AIH. However, now MTN has entered as a new strategic partner and the alliance has been restructured.
Millicom's president & CEO Hans-Holger Albrecht said, "A year after first investing in these ventures, we are more convinced than ever about the potential for African online services to grow strongly and leapfrog traditional retail. We are at the same time extremely positive about the synergies between running a mobile business and offering online services, through the opportunities to leverage the distribution network, the customer base and the payment infrastructure. With MTN and Rocket Internet, we will accelerate the development of AIH to benefit all customers."
"Today's agreement is subject to customary closing conditions, including necessary regulatory approvals, and expected to be completed in Q2 2014. The previous agreement between Millicom and Rocket Internet signed in August 2012 has been amended to exclude Africa Internet Holding for which relationships between partners will now be governed by this new agreement. As a consequence Millicom will consolidate AIH using the equity method, no longer fully consolidating AIH revenues and EBITDA, in line with its equity ownership of the business", the company said in a statement.
Currently, AIH is present in 13 African countries and has recently launched six online ventures—Hellofood, Kaymu, Lamudi, Carmido, Easy Taxi and Jovago.
(Edited by Joby Puthuparampil Johnson)
---