Zomato expands further in New Zealand and Brazil, to add 7 more cities by June 2014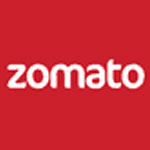 Gurgaon-based Zomato Media Pvt Ltd (formerly DC Foodiebay Online Services Pvt Ltd), which owns the popular restaurant and event-listing and review site Zomato, has further expanded its global presence with the launch of operations in five new cities, including Hamilton in New Zealand besides Brasilia, Rio de Janeiro, Salvador and Porto Alegre in Brazil.
Zomato said it has already partnered with 10,000 restaurants in these four new cities in Brazil, and seven more cities will be added to the list by June 2014.

With the latest addition, the company's overseas presence has increased to 40 cities across 11 countries. Zomato is already present in India, the UK, the UAE, South Africa, New Zealand, the Philippines, Brazil, Turkey, Indonesia, Sri Lanka and Qatar.
In November this year, Zomato had raised Rs 227.6 crore ($37 million) in Series D round of funding led by Sequoia Capital, with participation from existing investor Info Edge. Along with this funding round, the company had announced the launch of its services in Sao Paulo in Brazil, Istanbul and Ankara in Turkey besides Jakarta in Indonesia. The company claims that its Sao Paulo website is already seeing 150,000 monthly visitors and it provides information to over 13,000 restaurants in the city.
Zomato made its debut in New Zealand in July this year, with the launch of its sections for Auckland and Wellington. So far, over 360 restaurants have been listed in Hamilton, with more being added daily. Zomato plans to double the size of its New Zealand team in four-six months.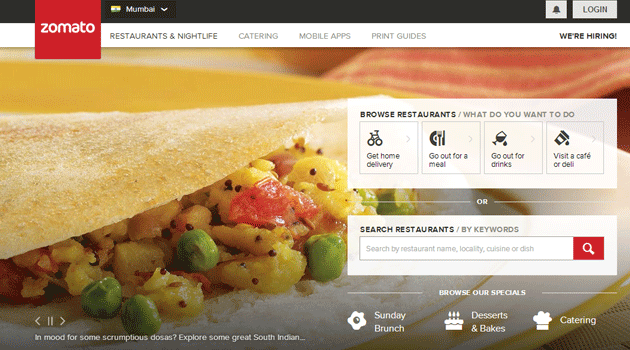 "Alongside developing a better product experience, global expansion has been a key focus area over the past year for us. The latest round of funding has given us the muscle we needed to meet our aggressive expansion goals," said Deepinder Goyal, co-founder and CEO, Zomato. "Both Brazil and New Zealand have been very exciting markets so far where users and restaurant owners alike have taken to Zomato really well. We plan to further our expansion in Brazil over the next six months, and also have 22 new countries in the pipeline for the next two years, across Europe, Asia and the Americas."
Zomato was founded by IIT Delhi alumni and ex-Bain employees Deepinder Goyal and Pankaj Chaddah in July 2008. An online and mobile restaurant discovery service, Zomato provides information such as menus, directions, contact details, pictures and user reviews for over 197,000 restaurants. The services are available on the web, and on mobile for iOS, Android, Windows Phone and Blackberry platforms. As of November 30 this year, Zomato received over 15 million visits across its web and mobile platforms every month. In the past one year alone, the traffic has grown by over 300 per cent, as per an official statement. More than half of Zomato's traffic is seen on its mobile apps. It is also seeing robust monetisation trend with 500 per cent growth in monthly billings compared with a year ago.

The firm generated revenues of Rs 11.37 crore in FY13 against Rs 2.04 crore in the previous year. It has three revenue channels—ads, event ticketing and restaurant booking (through customer leads generated through Zomato and not explicit table booking platform). Ad revenues grew almost seven times, from Rs 1.59 crore in FY12 to Rs 10.88 crore in FY13. This represented 95.7 per cent of the total operational revenues of the firm. Ads had contributed around 78 per cent of revenues in the previous year.
Event ticketing, a business that Zomato entered in late 2011, showed a relatively modest growth. The firm clocked revenues of Rs 27.4 lakh in FY12, which grew around 22 per cent to Rs 33 lakh in FY13. In event ticketing, Zomato competes with big players such as BookMyShow and KyaZoonga.
It had an EBITDA loss of Rs 10.03 crore during FY13.

(Edited by Joby Puthuparampil Johnson)
---