Rocket Internet forms JV with South African mobile operator MTN to develop internet businesses in Middle East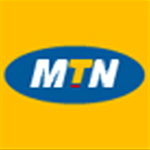 MTN Group, a South Africa-based mobile telecommunications company, has formed a joint venture (JV) with German e-commerce incubator-cum-investor Rocket Internet to extend online retail and other essential digital services in the Middle East region. The two companies will own equal stake in the new JV, called Middle East Internet Holding (MEIH).
The new partnership comes close on the heels of a similar partnership among MTN, Rocket Internet and Millicom International Cellular (a telecom & media firm with presence in Africa and Latin America) to develop internet businesses in Africa through Africa Internet Holding (AIH). These two transactions are expected to close during the first and second quarter of 2014, respectively.
In an official statement, Rocket Internet mentioned that MTN will invest approximately EUR 300million ($409 million) over the next two-four years into both AIH and MEIH. However, the investments are subject to regulatory approval.
Rocket Internet has been building online companies since 1999 and has created over 100 market leading companies in more than 50 countries, dozens of which have been exited successfully. The firm's primary focus is on building proven, transaction-based business models in the online and mobile space. Headquartered in Berlin, Germany, Rocket Internet operates 25 international offices in five continents, including India.
(Edited by Joby Puthuparampil Johnson)
Comment(s)