Technical recruiting platform Interviewstreet rebrands as HackerRankX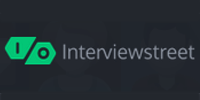 Bangalore- and California-based Interview Street, Inc, which offers a technical recruiting platform Interviewstreet.com to enterprises, is rebranding itself as HackerRankX, effective January. HackerRankX will enable clients to screen candidates and conduct phone interviews with analytics and insights on top of it, in addition to giving an opportunity to host competitive programming contests.
"We launched HackerRank last year to build the largest community of programmers in different domains of Computer Science (such as Artificial Intelligence, machine learning and functional programming) who love to solve interesting problems for fun, prizes or jobs. HackerRank has since grown into a community of 150,000-plus programmers and some of our customers have already launched competitive programming contests for the HackerRank community," co-founder Vivek Ravisankar said in a post on its Interviewstreet's site. "The same core technology powers HackerRank and Interviewstreet, and we are now combining the two brands and renaming as HackerRankX."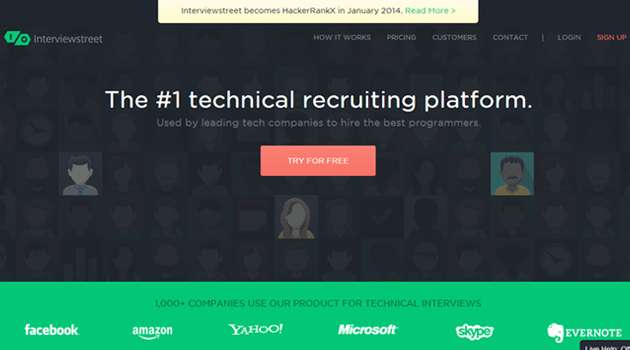 Interviewstreet was founded in 2010 by Harishankaran and Vivek Ravisankar. Both hold B Tech degrees in Computer Science and Engineering from National Institute of Technology (Tamil Nadu). Prior to setting up the firm, Harishankaran was a software engineer at IBM, while Ravisankar worked as a software development engineer at Amazon.com. The startup provides a platform for screening technical candidates by testing them with programming challenges. It currently offers two products: Interviewstreet Recruit and HackerRank.
In an interview to Techcircle.in in September this year, co-founder Harishankaran K had said that the firm would look to triple its customer base to more than 20,000 by the end of the current financial year. The company, which received its first investment from Khosla Ventures around one-and-a-half years ago, is now looking to raise over $20 million next year.
(Edited by Joby Puthuparampil Johnson)
Comment(s)