Co-founder Lazaridis cuts stake in BlackBerry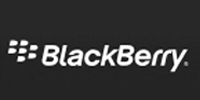 BlackBerry Ltd co-founder Mike Lazaridis cut his stake in the company to 4.99 per cent from 8 per cent, and said that a group, which included Lazaridis, walked away from exploring a bid for the troubled smartphone maker.
Co-founders Lazaridis and Douglas Fregin in October disclosed in a regulatory filing they were considering a bid to buy the company.
BlackBerry abandoned its plan to sell itself last month after a two-month review of strategic options and talks with potential buyers that included Facebook, Lenovo and private equity firms such as Cerberus Capital.
Comment(s)