mGinger exec quits to launch ad agency AdWyapaar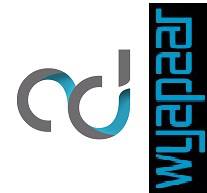 KK Durbha, business development manager at Gingersoft Media, which runs opt-in permission-based mobile marketing platform mGinger.com, has quit the company to launch AdWyapaar.com, a full-service ad agency.
A venture of Hyderabad-based E-Wyapaar Consulting India LLP, Adwyapaar offers website and social media development, brand development, e-mail marketing, mobile marketing, SMS marketing, political marketing, event management, online marketing, radio, lead generation, Facebook promotions, 360-degree advertising, TV media, print media, and outdoor media advertising and promotional products.
A management graduate, Durbha started his career in digital marketing in 2005. In the past, he had worked on various client projects and ad agencies. "I have sold digital & mobile media, and have working experience with various advertising agencies. I am optimistic about the timing of the new endeavour," Durbha said.
mGinger, a mobile marketing platform which raised $2 million from Draper Fisher Jurvetson and NEA-IndoUS Ventures in 2007, was acquired by ValueFirst in June last year.
Comment(s)