Product review portal Reviews42 has launched a cloud-based tool called RISE or retail inventory system enhancement which allows retailers to publish their inventories along with their prices on the platform.
Reviews42 is a community-based product review site, co-founded by Surjendu Kulia and Neeraj Jain back in 2011. It works by aggregating user reviews across a variety of categories including computers & accessories, mobile phones, home appliances, apparels & accessories, baby products, kitchen ware and more.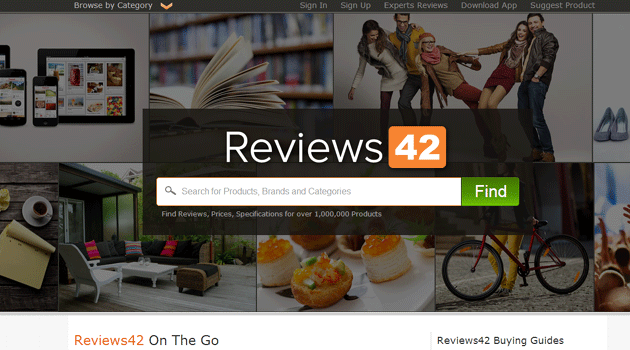 The product enables users to browse and search through products by brand, categories, features and pricing. Besides offering a detailed specification page along with user reviews, expert reviews, buying tips and overall ratings, it also features a price comparison engine.
The new cloud-based tool RISE will provide retailers with database of customers along with their location and will keep on updating the leads. It is available for a monthly subscription thus adding an alternate revenue channel for Reviews42 which currently draws revenue from lead generation, advertisements, content syndication with other e-commerce portals and classifieds.
"RISE enables the retailers to expand their reach in few clicks. Retailers can send SMS to these users by targeting them on age, gender and location using RISE," said Neeraj Jain, co-founder, Reviews42.
Currently, there are more than 200 retailers paying a monthly subscription fee to use the product. The company aims to pan out this service nationwide on the basis of the response it receives in the initial months.
In April this year, the product review portal raised an undisclosed amount in Series A from Nirvana Venture Advisors and Rahul Khanna (managing director of Canaan India who has invested in his personal capacity), as well as a few other undisclosed individual investors. Existing investor Blume Ventures also participated in this round.
At the time Kulia, co-founder, Reviews42 shared that the site is witnessing 300 per cent growth in terms of reviews and an average user spent around 3.5-4 minutes on the platform.
---