TLabs startup Vozeal offers video content suggestion engine, eyes $11B global digital publishing market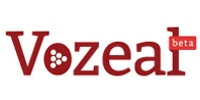 Noida-based Red Button Software Labs, which offers a video content suggestion engine called Vozeal to publishers and video marketers, claims it is currently working with publishers in five countries—India, Ireland, the US, Singapore and South Africa—and is giving over five million video suggestions a month.
A Times Internet's TLabs startup, Vozeal lets marketers and content creators get their videos discovered across premium media properties all around the world. The tool provides more video suggestions to users at the end of each video and increases engagement of publishers' video content.
"Vozeal is an engagement platform that works with Youtube videos on one's blog/website. We empower content producers to engage readers with their videos. With our technology, we derive a user's content consumption pattern and suggest the best of the video content to them," said Manan Shah, co-founder, Vozeal.

The startup was founded a couple of months ago by Shah along with Abhimanyu Dikshit (both hold B Tech degrees in mechanical engineering from IIT Kharagpur). Prior to setting up Vozeal, Shah was working at Ingersoll Rand while Diskhit has worked at 24x7 Customers Inc.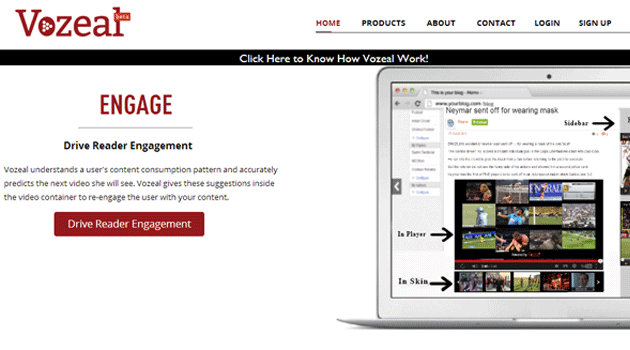 Simply put, Vozeal empowers publishers to surface videos from their content portfolio. Along with a user's viewing pattern, Vozeal measures social signals to determine what a user is going to consume next. That way, it is able to offer better click-through rates and binge consumption for publishers.

"With our data, we know what kind of content a user is likely to consume. Based on that, we will provide sponsored video content to these users. We empower brands and content creators to find their right audience. This will be an effective monetisation strategy for publishers in a time where banner ads are ineffective and they also need better ways to monetise their mobile traffic," Shah said, with regard to the revenue model.
Publishers who use Vozeal also have a small 'powered by Vozeal' button on their sites. "Our product has virality and distribution built in it. Apart from that, we are looking to acquire customers through traditional sales and digital marketing."
According to Shah, the startup's focus is to widen its reach. The firm has also set a target of achieving Rs 50 lakh in revenues by the end of next year. Talking about competition, Shah said, "This is an intensely competitive market and has evolved extremely rapidly over the past few years. We are facing challenges in educating publishers, since Indian advertisers and publishers are very new to native advertising." According to him, the global digital publication market is slated to grow to $27 billion by 2017.

With a team of four, the firm is now actively looking to expand its development and sales manpower.  The firm has already got Rs 30 lakh in commitment from a few investors. "We are now looking to raise Rs 2 crore which will be used to enrol more publishers and advertisers," Shah said.
(Edited by Joby Puthuparampil Johnson)
---