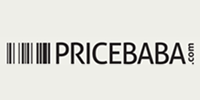 Pricebaba.com, a location-based price search engine for mobile phones, has disclosed that it had raised funding from 500 StartupWallah, an India-focused micro venture fund from 500 Startups. The exact amount raised is not disclosed. The investment was done in November 2013.
To date, the company has raised a total of $100,000 from 500 Startups and other angel investors, including Karamveer Singh, founder of Ayush Software Pvt Ltd; Dinesh Tejwani of Fast Facts Computer Systems (acquired by Thomson Reuters); Aditya Mishra, founder and CEO of SwitchMe.in; Ashutosh Rathi, partner at Basil Partners Advisory Services LLP; and Ranjeet Walunj, technology chief at The Service Solutions. It is now looking to raise $3 million in its Series A round of funding.
The Mumbai-based startup was founded by Annkur P Agarwal and Tirthesh Ganatra, and the site went live in May 2012. Prior to PriceBaba, Agarwal had worked with HeadStart Network Foundation and Kratee E-commerce And Consulting Ltd. He holds a BMS in Marketing from Bhavan's College, Mumbai. Ganatra holds a B.Tech in Java Programming from Kalol Institute of Technology & Research Center, Gujarat, and worked at KYPES and TransientWay (where he was also the co-founder).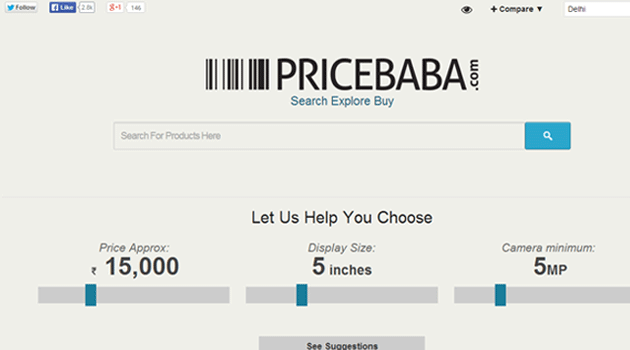 In September last year, the company had added Bangalore to its network, making it the sixth city where it is present. Previously, it was operational in Mumbai, Pune, Delhi, Noida and Gurgaon. According to Agarwal, the site is currently getting over half a million visitors on a monthly basis. He said the company's current burn rate is less than Rs 2 lakh a month and it could turn profitable by just switching on a few revenue models.
"In December alone we have pushed over 120 changes to the platform. Some of the changes include a clean and simple choice engine on the homepage, a compare feature, SMS alerts, and a completely redone geo-coder to find nearby stores. And this is just online; our team on the ground is also doing great," wrote Agarwal in an official company blog post.
Other players in the online price and product comparison space include companies like Reviews42.com, FindYogi.com, MySmartPrice.com (which has pivoted from a basic price comparison site to a product discovery platform), and Amazon's (the world's largest online retailer) Junglee.com, an online shopping service that enables customers to find products from online and offline retailers in India.
In 2012, 500 Startups, an accelerator and seed investment fund run by Silicon Valley venture capitalist Dave McClure had floated 500 StartupWallah with a target corpus of $5 million. It is yet to announce a formal closure for the funds. 500 Startups typically invests up to $250,000 in a company during the first leg, which means the new fund would allow it to back at least 20 startups. Its preferred sectors include financial services, gaming, payments, SaaS, and education on mobile and web. Till now, it has funded around 15 startups in India, which include companies like WalletKit, TradeBriefs, Instamojo, and gazeMetrix.
(Edited by Joby Puthuparampil Johnson)
---