Cloud-based billing solutions firm ChargeBee raises $800K from Accel Partners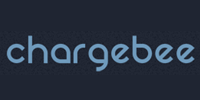 Chennai-based startup BubblePath Inc, which operates under the brand ChargeBee and provides cloud-based subscription billing and recurring billing solutions to small and medium enterprises in India and abroad, has raised $800,000 from Accel Partners. The funds will be used for increasing the company's sales team size in the US, as well as for hiring engineering talent for product development, according to a TechCrunch report.
Prior to this round, the company had raised $350,000 in funding from unnamed angel investors located in the US in December 2012.
The startup was set up in May 2011 by Krish Subramanian (CEO), Saravanan KP (CTO), Rajaraman Santhanam (product manager) and Thiyagarajan T (senior developer). Subramanian holds a BE and has over 10 years' experience of working with enterprise-level customers in the software services industry. Saravanan, Rajaraman and Thiyagarajan are former Zoho employees and bring in years of experience in product development, API design and application developments.

ChargeBee meets the subscription management and recurring billing requirements of companies and with its solutions in place, enterprises can automate online credit card billing, track unpaid invoices and make informed decisions without any hassle. Additionally, all transactional e-mail messages can be customised and automated in the recurring billing system. ChargeBee also delivers real-time analytics.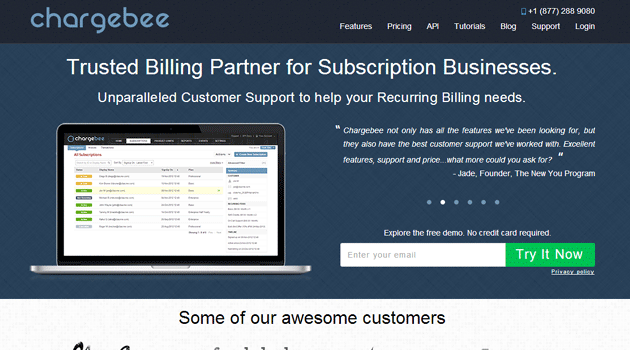 The company's plans start at $49, and it also offers a bootstrapper plan that enables its customers to use ChargeBee for free till they reach 10 customer monthly billing. It has partnered with 2Checkout, Payment Express, PayPal, QuickPay and Braintree for payment gateways to facilitate its solutions.

According to Subramanian, the startup has close to 500 paying customers from 10 countries, including the US, the UK, Australia, & Canada, and is currently processing $1.6 million worth of transactions on a monthly basis. By the end of 2014, it wants to increase this number to $20 million in average monthly transactions.
ChargeBee is Accel's third investment in an Indian startup this month. Bangalore-based SureWaves MediaTechnologies Pvt Ltd, which offers a cloud-based media grid that enables large-scale aggregation of audiences across multiple television channels, has also raised Rs 35 crore ($5.7 million) from Canaan Partners, with participation from existing investors India Innovation Fund and Accel Partners (read here for more).
Last week, another Bangalore-based startup Mobile Motion Technologies, which offers a mobile publishing platform MobStac, had secured $2 million (Rs 12 crore) in a Series B round of funding from existing investor Accel Partners, with participation from technology major Cisco.

(Edited by Joby Puthuparampil Johnson)
---