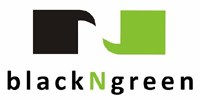 Chennai-based mobile VAS startup BlackNGreen Mobile Solutions Pvt Ltd, which offers IVR-based, handset agnostic voice morphing technologies, claims to have partnered with more than 40 mobile operators across Southeast Asia, the Middle East and Africa. The company is now looking to increase the client base to 100 operators across multiple geographies by the end of 2014.
BackNGreen was set up in 2011 by Rahul Gupta, a computer engineer with an MBA degree in Marketing and Operations. He had earlier worked at companies operating in global business development, product development & innovations, strategic partnerships and talent nurturing.
The firm's voice-morphing product, called Magic Voice, lets one talk to his/her friend in a voice of his/her choice at just the press of a button. A plug-and-play solution, it can be integrated with the operator's network in a short time, and the services can be accessed by anyone with a basic mobile phone in hand. The firm also offers Magic Ambience, which enables subscribers to speak to their friends with the background sounds of their choice. Using its Magic Feedback product, users can also record their statement in a changed voice (of their choice) and send it across to anyone they want, without having to reveal their identity. The company's offerings span across entertainment, religion, current affairs, music, astrology, romance, and movies, etc.
"We have been among the top two revenue generators for most of our operators, primarily driven by Magic Voice. It has over 50 million subscriptions so far, and has been growing at the rate of 100 per cent quarterly," Gupta said. Its key clients include Warid Telecom (Uganda), Robi Axiata (Bangladesh) and MTN (Zambia). Its key clients include Warid Telecom, Robi Axiata, MTN Group, Airtel Africa, XL Telecom and Smartfren.
Africa a big opportunity
Gupta mentioned that the mobile handset penetration in Africa is very good, but over 80 per cent of the population still use basic handsets, giving the company an opportunity to offer products that they can access on any basic mobile phone. "Africa has a very receptive population that is eager to try out new products. Mobile phone is their primary mode of entertainment that gives us a lot of opportunities to develop and present new and creative offerings that suit their taste," he said.
According to Gupta, the company has already partnered with big telecom groups which command over 70 per cent of the telecom market in Africa, which is expected to churn out $12 billion in revenues for the VAS industry by 2015. However, the company is facing challenges related to the difference in cultures, languages and preferences in the market.

The company has entered into revenue-sharing agreements with the partner mobile companies, as part of which, it handles all the capital overheads in terms of physical infrastructure, deployment, and integration, etc. In turn, it gets a predetermined share of the VAS revenue that the operators generate. Talking about competition, Gupta said it is a tightly-fought space and the success of a firm depends on fresh thinking and innovation.
Currently, the firm employs more than 100 people and is now looking to double the team size within eight months. Although the firm has offices in Mumbai, Bangalore and Delhi (besides Chennai), it is not actively looking at the Indian market now, and will do so after building a good client base overseas.
The company also informed that it is open for funding, but is not actively looking for it. "We are now targeting year-on-year growth of about 100 per cent for the next few years and then sustain an annual growth rate of about 50 per cent thereafter. This should be quite achievable with our global partnerships and the new business avenues that are opening up in Latin America and Africa. Hence, we hope to raise funding for growth through our internal sources," he said.
(Edited by Joby Puthuparampil Johnson)
---