AOL sells majority stake in loss-making local news websites network Patch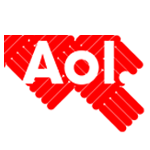 AOL Inc is handing majority ownership of Patch, a money-losing network of local news websites, to New York investment firm and turnaround specialist Hale Global in a joint venture announced by the companies on Wednesday.
AOL will transfer Patch to a new limited liability company run by Hale Global. AOL will retain a minority interest.
Terms of the deal were not disclosed, but AOL said it was not financially material.
Hale Global is a 13-year-old firm that specializes in turning around online media, mobile and advertising companies.
The partnership is the latest chapter in the history of Patch, a network of more than 900 websites covering events and news in communities such as Montclair, New Jersey and Malibu, California that AOL Chief Executive Tim Armstrong helped start.
Investors and analysts have long urged AOL to stop pouring funds - so far totaling hundreds of millions of dollars - into Patch with little return.
The costly project was one reason that activist hedge fund Starboard Value took a position in AOL and tried to win seats on the board in an ultimately unsuccessful proxy battle.
"AOL has delivered on our commitment to our investors and put Patch in a position to be successful," Armstrong wrote in a memo to employees obtained by Reuters.
Armstrong had promised that it would become profitable in 2013. To reach that goal Patch slashed the staff of 1,000 by half late last summer and launched a search for either a partner or a buyer.
Patch was founded in 2007 and Armstrong was an early investor. Two years later, AOL bought the group of community websites for about $10 million, according to reports at the time. Armstrong recused himself from the Patch purchase and took AOL stock in return for the seed money.
Armstrong hoped that Patch would be one of the cornerstones in AOL's transformation into a media and entertainment destination, capitalizing on the woes of a retrenching daily newspaper industry that has been cutting back on local coverage. The idea was also to grab some of the billions of dollars that go toward local advertising.
Local advertising spending in the Unites States is expected to reach $107 billion, according to research firm Borrell Associates, while online local ad spend is forecast to hit $34 billion.
Still, those dollars are elusive because getting local businesses to advertise requires a large sales force with community knowledge, often an expensive proposition.
It was unclear how Hale Global plans to structure Patch and whether there will be further layoffs.
Shares of AOL closed down 1.2 per cent at $47.25 on Wednesday, after hitting an all-time high on Tuesday.
Comment(s)