Bangalore-based ed-tech startup Mobule in talks for seed funding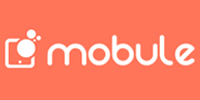 Bangalore-based education technology startup Mobule is in talks for seed funding and expects to complete it this quarter, Syam S Pillai, founder of Mobule, told VCCircle.
"Most investors are from Kerala and Bangalore and most of them are going to be new investors in this sector. The amount would be over Rs 50 lakh and the deal will be closed by March 2014," said Pillai.
"The funding will be used for product design finalisation, product development, infrastructure development, resource/team development, branding & marketing and to implement the product to our first customer and product launch," he said.
Earlier, the firm was looking to raise funding from Matrix Partners and Accel Partners but later dropped the plan and decided to go with seed funding from individual investors.
Mobule, which was founded a year ago by Pillai along with Hiemanshu Sharma, offers EduTab, a standalone solution that runs in a tablet like an operating system connecting students and teacher via wireless network inside an interactive learning system. The startup is run by four people—Pillai, Sharma and two other co-founders Vivek P and Vaibhav Kaushal.
Pillai started his career as an office assistant in Essar Group's Fortune Online lottery. Prior to starting this venture, he worked as a business development executive in some software companies and was involved in internet marketing to businesses in Kerala.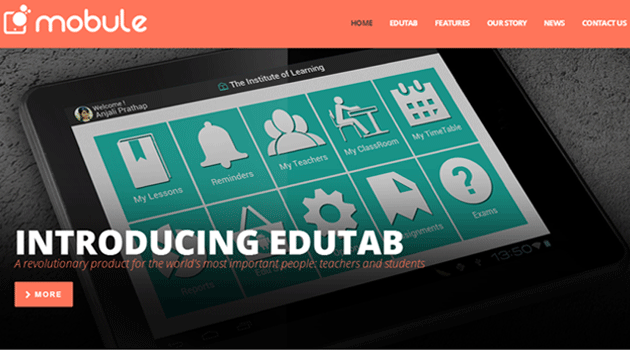 This is his third venture. In 2006, he co-founded WAIRS Infotech but later closed the company. After working for over four years on it, he co-founded Dmitri Tech Solutions Pvt Ltd, a web design and development outsourcing company in 2012.
Sharma is a software developer and has more than six years of experience as a hardcore developer, including two years in Android Development. Vivek has over four years of experience in developing web-based projects using open source technologies and holds a bachelor's degree in Computer Science; and Kaushal is a developer and contributor of Qcubed PHP Framework.
EduTab works like an operating system for educational purposes. It has a web-based management system for institutions to manage devices, content and applications. EduTab can be used individually or in a classroom and its digital content and real-time collaboration tools seek to enable students and teachers to be more creative, easier and productive. It has the facility to integrate interactive whiteboards in the classrooms.
Its working model is BYOD (bring your own devices), which means students can bring their tablets to the classrooms and can use its solution and content. It also offers its own tablet hardware as an alternative, which comes in 7'' and 10'' screen size versions.
The startup is currently working on Android-based solutions and looking to expand its platform to be compatible with iOS and Windows-based platforms. It is also planning to expand its target market to Malaysia, Philippines and Thailand even as India remains its primary market. Initially, it is targeting the K-12 market and later will expand to cover higher education and training sectors.
Mobule competes with the likes of edutor.in, classpad.in, harnesstouch.comand Divi Learning Solutions in domestic market besides names such as Amplify and Radix in international market.
"We provide a local language oriented platform, interface and contents. We are flexible with the customers' needs, either customer can purchase our complete solution (hardware and software) or we will install our solution to their hardware. Affordability is the major advantage compared with other providers," Pillai said.
"Our role model in this sector is News Corporation owner Rupert Murdoch-funded Amplify and we see that its product is a huge success in the US and it has already made a revolution using tablets in the educational system. We want to repeat the same in Asia," he said.
(Edited by Joby Puthuparampil Johnson)
Comment(s)